How to Upgrade to Windows 11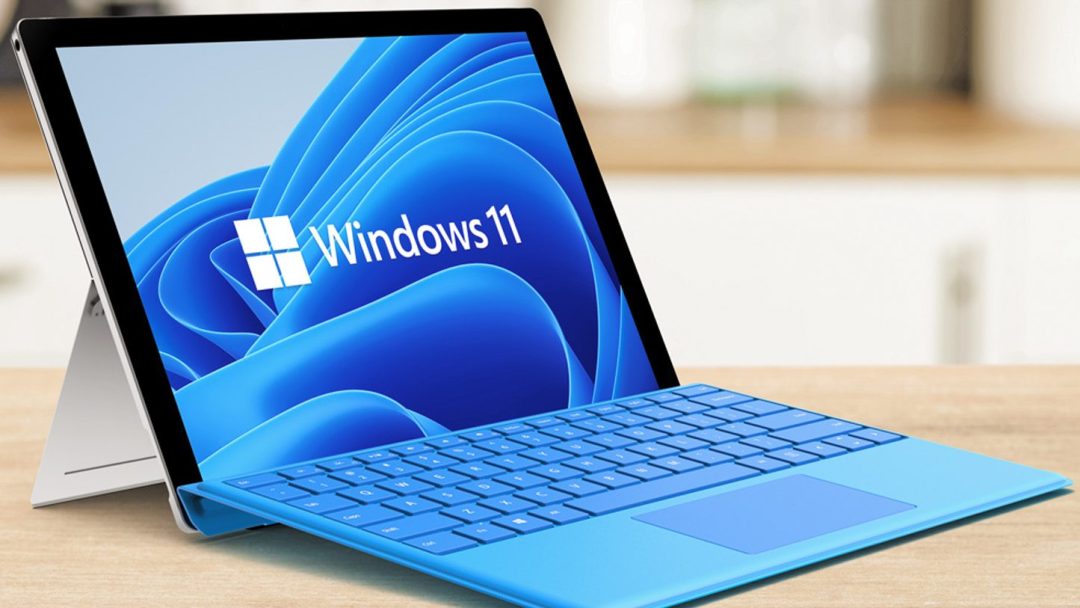 The first preview build of Windows 11 is available now. Most PC users are wondering whether they should upgrade to Windows 11. You probably have lots of questions like how much does the upgrade to Windows 11 cost? How can I download and try the preview build? And how can I check if my PC is compatible with Windows 11? Well, keep on reading for all the answers and more!
What's new?
Microsoft recently unveiled Windows 11, and it's got a brand-new look! The most visually noticeable element is the updated taskbar, which is now located at the bottom center of the screen. From the taskbar, you can launch the significantly revamped Start menu, where apps are arranged in a grid. When opening apps and folders, you'll find the windows themselves have a rounded look – rather sleek we think! There is also a new feature called Snap Layouts, which lets you tile your apps, news, and widgets so you can have them available in a single view.
We're sure there are lots of remarkable updates under the hood, but clearly, Microsoft focused on aesthetics for this release. The new updated design will make your Windows experience a lot more interactive with its rich and fancy look.
Interestingly, Windows 11 is introducing Android apps. Users can download Android apps that are available on the Amazon App Store directly through the Microsoft Store.
Should you upgrade to Windows 11?
There is no definitive answer at this point. It depends on the type of work you do. If you are using apps designed for Windows 10, you should probably wait for the app developer to release an official Windows 11 version. No matter what you're currently thinking, here are a few things to consider:
Compatibility
Before you can even think about upgrading, it's important to check that your PC is compatible with Windows 11! You can utilize Microsoft's PC Health Check app to test your computer's compatibility.

As shown in the table above, Windows 11 requires a minimum of 64 GB of storage, along with other basic system requirements. It is recommended to use Trend Micro Cleaner One Pro to ensure that your device and its storage space are fully optimized and in tip-top condition before upgrading. Cleaner One Pro also helps stabilize your system, clean up junk and cached files, and remove invalid registry entries.
Cost
If you are currently on Windows 10, the cost of the upgrade is free. Windows 11 presents a substantial shift in design from its predecessor. Its new appearance breathes life into the Windows ecosystem.
Windows 7 and 8 users can move to Windows 11 for free too, but they need to do a clean install of the operating system, rather than a simple upgrade. However, granted that your computer meets the minimum hardware requirements, it shouldn't be too much of an issue.
How to upgrade to Windows 11
You don't need to wait any longer to try out Windows 11! Microsoft made the Windows 11 preview build available to anyone participating in the Windows Insider Program. Here's the step-by-step guide to upgrade from Windows 10 to Windows 11.
Note: Before proceeding with the upgrade, we recommended that you make a backup of your file system. Just to be on the safe side!
1. Sign up for the Windows Insider Program by going to Settings > Update & Security > Windows Insider Program. Select Register, and then Sign Up. If you're already a part of the Windows Insider community, you can sign in to your account and click Start flighting.

2. Review the Privacy Statement and the terms and conditions that appear on your screen and click Submit.

3. Select Dev Channel from the Insider settings to download and install the current Windows 11 build and hit the Confirm button.

4. You'll then be asked to read the Microsoft Insider Privacy Statement and Agreement. Once you have reviewed the statement and terms and conditions, click on Confirm.

5. Press Restart Now.

6. After restarting, make sure you are connected to the Internet. You can then go to Settings > Update & Security > Windows Update and click the Check for updates button.

7. Your PC will start downloading the latest build from Microsoft.
What you'll get is a preview version of Windows 11. If you encounter any issues or it starts to act up, you can always roll back the computer to Windows 10. Please note, however, that you'll only be able to roll back within the first 10 days after the upgrade. Once this period expires, the system will delete the previous installation files automatically.
For more information and answers to queries about Windows 11, visit Microsoft's frequently asked questions.