What to Do After a Data Leak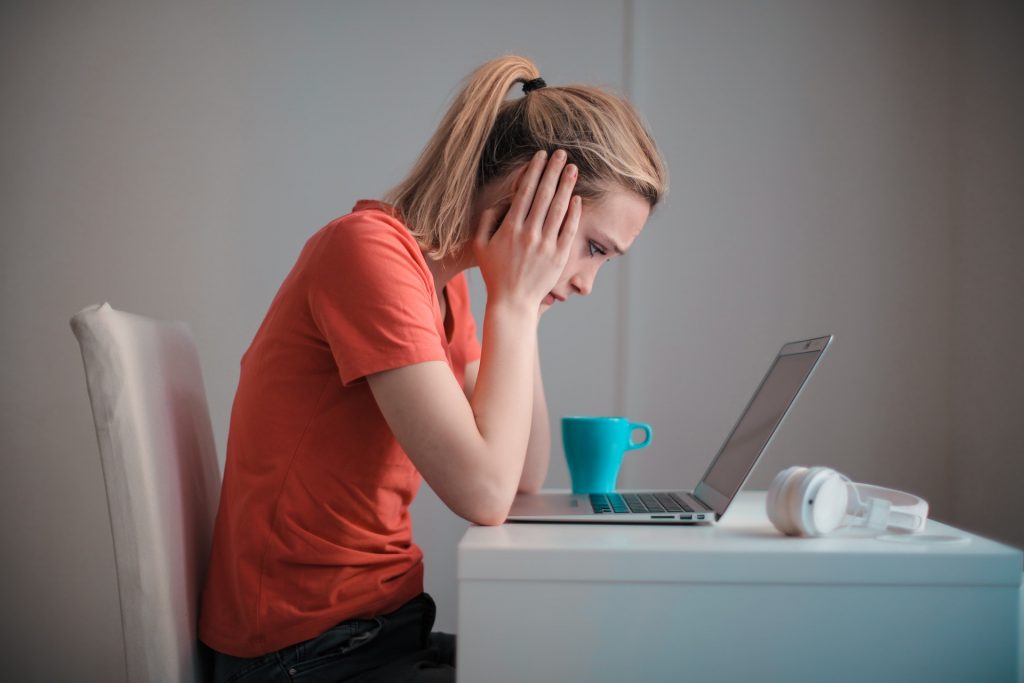 A Couple from Hell: Data Leaks Identity Fraud

Data leaks, as they're also known — are in the headlines more and more frequently. As the details of our identity are increasingly stored online, these breaches form a worrying trend of what appears to be a growing state of insecurity. Often people are at a loss on what to do in such a climate and after such events.

In the last few months alone, we at Antivirus.com have reported on large breaches at T-Mobile and Facebook. There have also been breaches at LinkedIn and Microsoft Exchange Servers in 2021, where victims included individual citizens, but also large companies, banks, and even state parliaments.

In 2020, identity fraud reached losses of a huge $56 billion (USD). Traditional identity fraud accounted for $13 billion of that. The traditional variety is what we are concerned with as this is the kind that relates most to data leaks (the newer scam-based identity fraud type involves contacting victims directly).

What is most concerning about the traditional variety, is that victims generally have no idea their identity has been compromised — until the respective company/group announces the data breach. When these ominous announcements are made, it is natural to panic and believe there is nothing to be done.

Alas, all is not lost. In the next part we'll cover the steps you should take in the event of a data leak — and how best to protect your identity.

The Steps to Take
1. Instead of traditional one password log-ins, opt for two-factor authentication. Guard the passcodes closely and never divulge them — even old codes. If you must use a simple password, ensure it's a strong one, and consider using a password manager such as Norton's, Trend Micro's, or Bitwarden's. There are also handy authentication apps such as Google Authenticator and Authy.

2. If your home address has been compromised and you subsequently learn it has been posted online, you can contact the relevant platform to have it removed. Companies such as Google, Bing, Twitter, Facebook, and Reddit all have contingencies for such a scenario.

3. Freezing your credit: if your financial information (such as a social security number) has been compromised, you can freeze your credit to restrict access to it. This will shut down a route for thieves to open accounts in your name. In such a scenario, you can contact one the three main credit bureaus: Equifax, Experian, and TransUnion.

4. Track down and delete old accounts you are no longer using: this will minimize the potential routes for identity thieves to achieve their aims.

5. Keep your devices secure and up to date. Utilize screen-lock, encrypted data, and of course, anti-malware protection. If possible, avoid public Wi-Fi — if you have to, be sure to use a trusted VPN. In any case, a good VPN is a great security tool to have: see a previous article for best free VPNs and more!

6. Lastly, you should sign up for account alerts from any platform where your data is stored. Most companies — from online banks to email servers to social media platforms — provide this simple service.

Trend Micro ID Security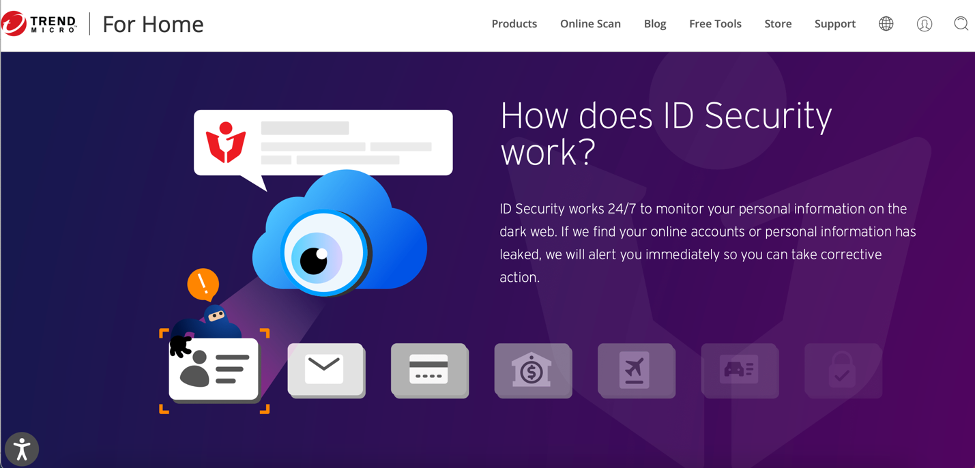 Trend Micro, a leading cybersecurity company, have an app specifically designed to meet the challenges that data leaks bring. Available on Android and iOS, ID Security scours the dark web for any mention of your data (email address, passwords, codes etc.) in the event of it being sold or maliciously shared by cybercriminals. Its key features include:
Dark Web Personal Data Manager: Scours the dark web for data such as bank account numbers, driver's license numbers, passport numbers, and social security numbers.
Credit Card Checker: Find out if someone has acquired your credit card number and put it on the dark web.
Email Checker: Find out if any of your email addresses have been leaked to the dark web. You'll be notified which exact account it is — so you can take the appropriate counter-measures.
Password Checker: ID Security will notify you if you're using a password currently in circulation on the dark web.
Social Media Account Checker: Find out if your Facebook and Twitter Account have been leaked and shared on the dark web.
A Comprehensive Monitoring Report
Simple, efficient and easy-to-use, follow this link or scan the QR code below to try the free 30-day trial version today! If this article has been of use and/or interest to you, please do share it with family and friends.