Zelle Payment Scams Targeting Bank of America & Chase Customers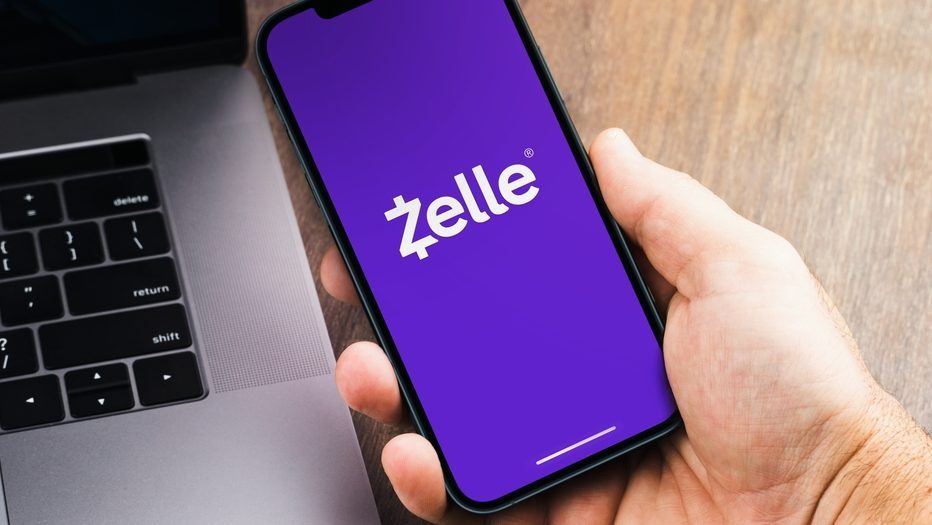 Have you received a message from Chase that says you've made a wire transfer and then instructs you to click on a link to cancel it? Watch out: it's a scam!

CHASE ALERT: Did you made a Wire Transfer Of $1759.00 On 12-09, If No Visit The Link For Further Assistance! <URL>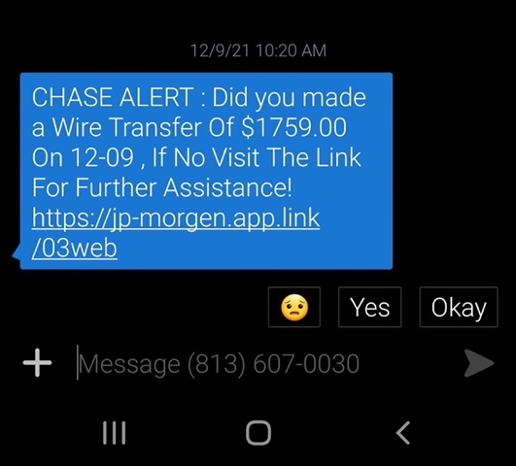 The attached link can lead you to a fake Chase log-in page. Scammers will record the log-in credentials you submit here: they can then use them to hack into your Chase account and transfer all your money out.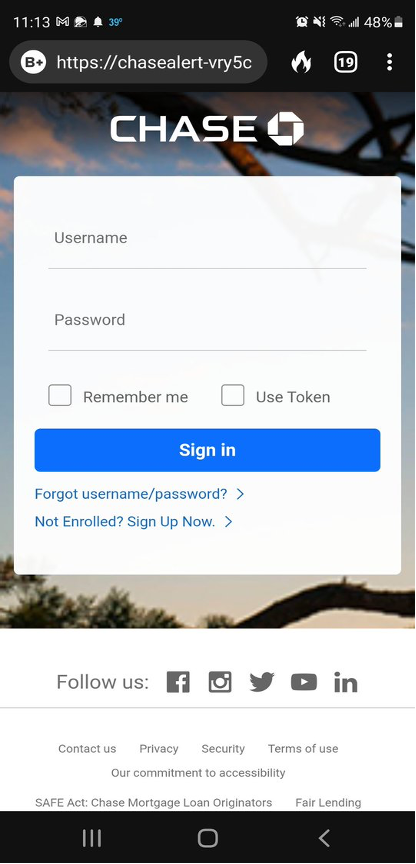 The tactics are similar to previous versions where scammers impersonate Bank of America (BOA) staff. They claim you've made a payment via Zelle and prompt you to reply to the message if you think it's suspicious. Then the scammers will call you, falsely claiming that someone is trying to scam you and that they will help get the money refunded to you.

As ABC7 reported, to do so they instruct you to send that amount of money in the text message to yourself via Zelle. They guide you, step-by-step, to make these payments and enter your transaction passcodes. The process seems legitimate and it looks like you are really transferring the money to yourself, but in fact, you are sending money to the scammers.

What's tricky is that the caller ID is fake — it's set as Bank of America, making it hard for victims to know. Furthermore, the bank will refuse to refund the money because it's you that approved the transactions. Zelle itself does NOT offer fraud protection either — they suggest you only transfer money "to people you personally know and trust."


How to Protect Yourself
Since the caller ID can be fake, please be extra cautious even if the number appears legitimate.
Remember that banks will never ask you to transfer money.
Always turn to customer support or go to the official website directly instead of using links from unknown sources.
Check if links are safe before you click. Go to Scamadviser's homepage and enter the web address/link you want to check: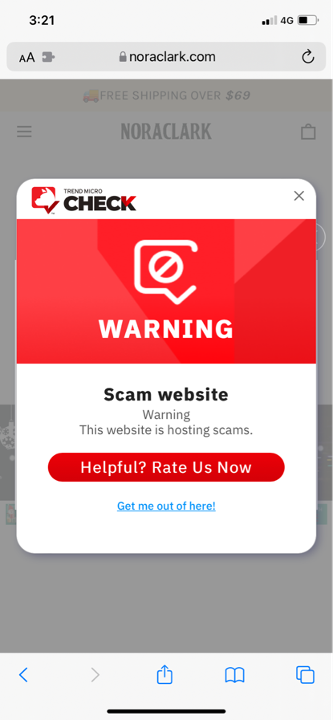 After you've pinned the Trend Micro Check, it will block dangerous sites automatically!
Now available on Safari, Google Chrome, and Microsoft Edge.

If you have found this article useful, please do SHARE with family and friends and help the online community safe and informed.