A Trusted QR Code Scanner – Trend Micro QR Scanner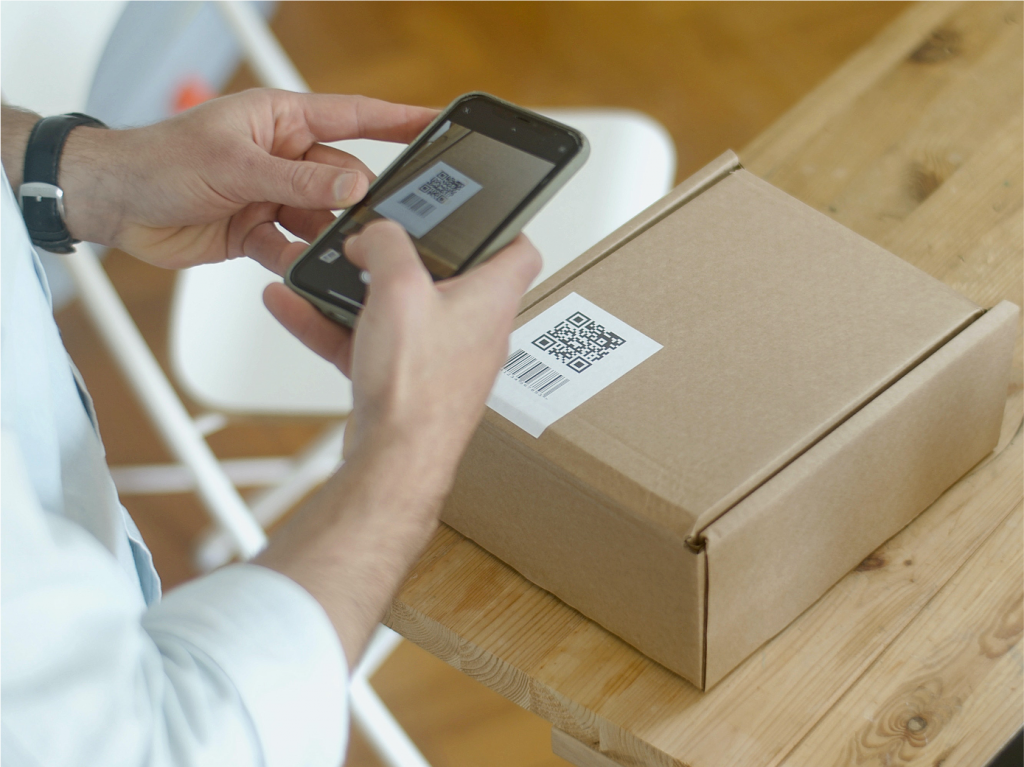 Since the very beginning of the COVID-19 pandemic, people and businesses started to value technology that facilitates contactless transactions more and more, and perhaps none of these technologies has proven more essential than QR codes. For contact tracing purposes, the technology has been essential.

To read the information contained in a QR code, you need a QR code scanner. However, many people don't realize the sheer number of fake and malicious QR code scanners that are out there – any one of which could potentially cause serious harm to your digital life.

Hidden in plain sight

A malicious QR scanner can easily pretend to be a legitimate one. Unfortunately, on the surface, it can be nearly impossible to tell a malicious app from a real one, so people have no reason to not feel safe while the app is quietly spying on them and stealing their information. Malicious apps can remotely turn on your mobile's camera and display ads on your phone's screen even when the fake QR app is not in use.

Last year, Trend Micro detected two QR scanner apps on the Google Play Store that were malicious. To maintain the illusion of legitimacy, the apps worked as expected, but once closed, they would continue to function in the background, displaying ads on the screen periodically.

When an app turns evil

Even legitimate QR scanners sometimes turn rogue. Last year, an app named Barcode Scanner was taken down from the Google Play Store after it was discovered to be malicious. After receiving an update, it suddenly began to behave abnormally, displaying huge amounts of advertisements on the devices of its 10 million users. Users had absolutely no reason to believe the app was unsafe because from its initial release to the day it received the malicious update, there were no signs it would turn rogue. From this example alone, it is clear that a "safe" app that we may trust today, can easily become a threat in as little time as it takes to install an update.

When choosing the right QR scanner, consider opting for one that doesn't include third-party ads. It's also a great idea to choose one that's published by a company with a long history of being a trustworthy app developer. Trend Micro QR Scanner more than fits the bill.

Trend Micro QR Scanner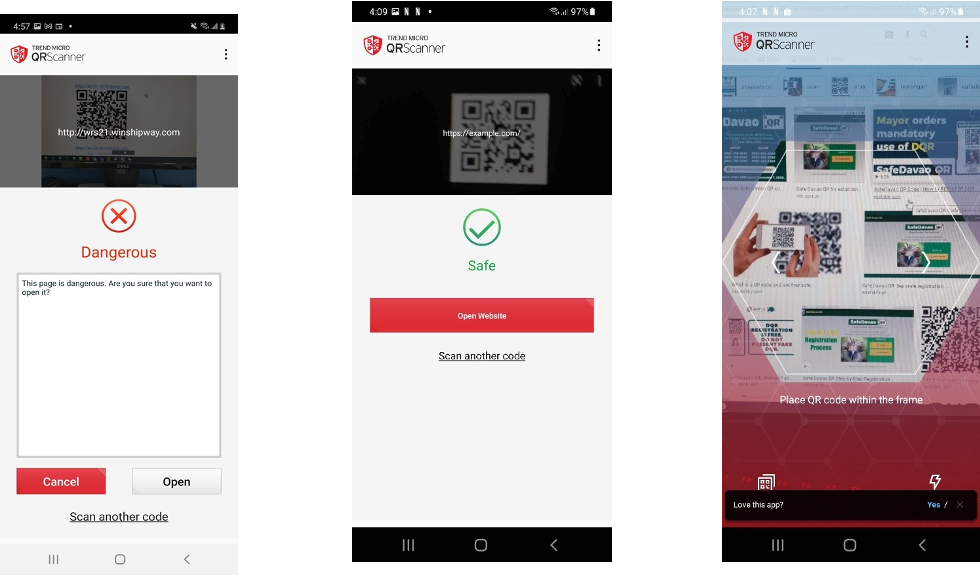 Trend Micro QR Scanner offers you these features:
Scan QR codes quickly and safely
Dangerous websites are blocked and reported instantly
100% free for Android (and its equivalent to Trend Micro Mobile Security for iOS)
Zero 3rd-party advertisements
Scan from live camera or saved images
Scan barcodes and search products quickly
Scan QR codes of texts, contacts, WiFi, locations, and more.