The Best Mac App Cleaner & Uninstaller 2023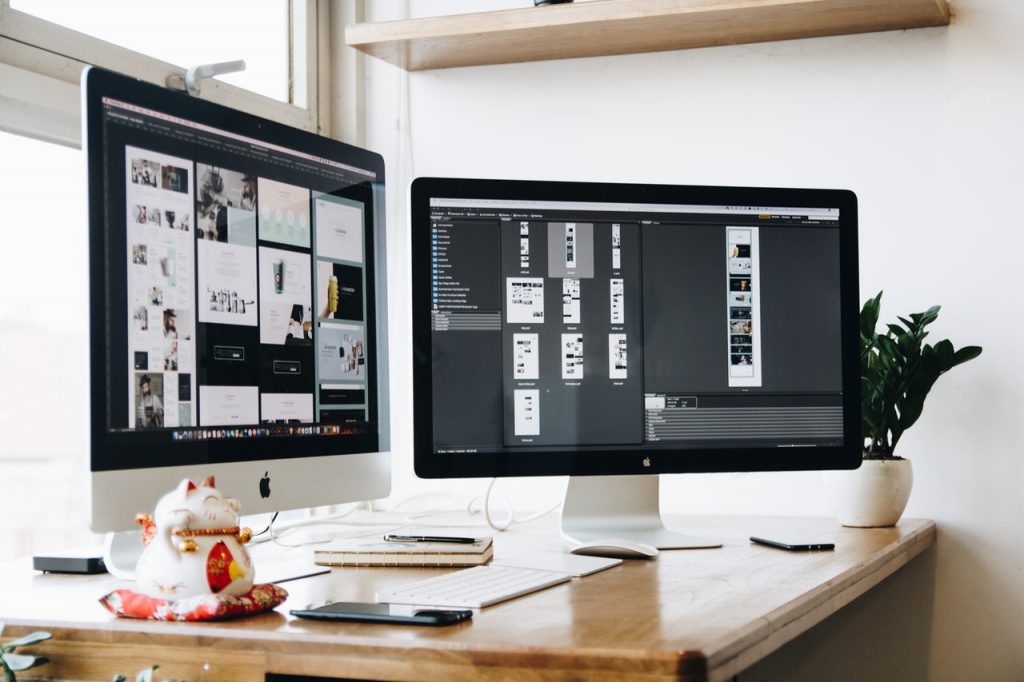 Manually removing apps from your Mac can be a time-consuming and tedious process, one in which you must first find the files, complete the uninstalling process, and after that search for residual data files. That's why many users opt instead for an app uninstaller & cleaner, which does the heavy lifting for you. The only problem is that the sheer number of advertised products out there can be a little overwhelming — so here at Antivirus.com we thought we'd put together a list of your best options.

Our Recommendations
1. Cleaner One Pro
Coming in at first place is Trend Micro's Cleaner One Pro, in our opinion the best option currently available. It is an easy-to-use, all-in-one disk cleaning and utility optimization app that will help boost your Mac's performance for a reasonable price.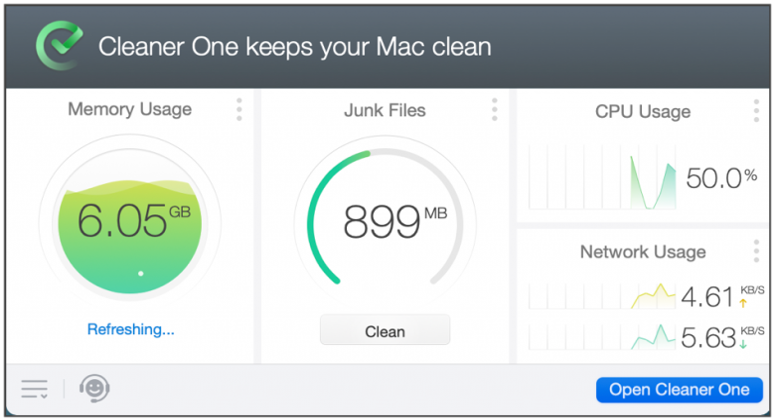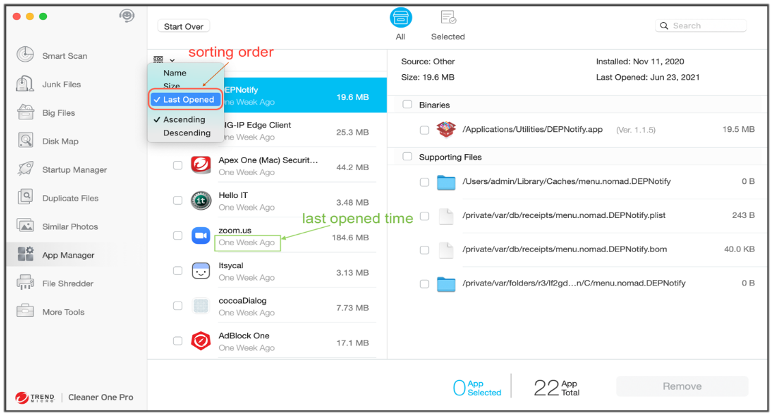 Cleaner One Pro includes several housecleaning tools, including:
Memory Optimizer
Junk Cleaner
File Scanner
Duplicate Files Finder
App Manager
File Shredder
Memory Disk map
These functions are all rolled into one easy-to-use interface for maximum efficiency and simplicity. When it comes to the makers of a Mac uninstaller, you could do a lot worse than a leading cybersecurity company such as Trend Micro — who are increasingly designing products specifically for Mac. Their support set-up is good too, particularly as Trend Micro continues to branch out into the consumer market.

2. Nektony App Cleaner & Uninstaller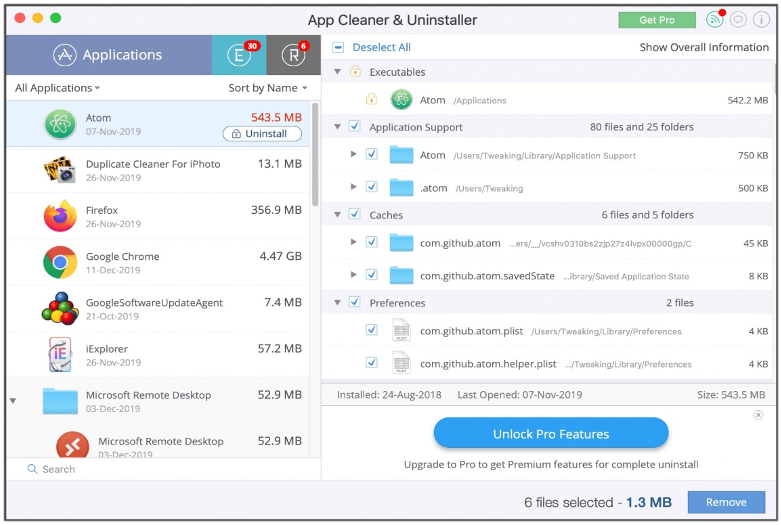 Nektony App Cleaner & Uninstaller is billed as not only cleaning/maintaining your Mac but also reliably freeing up disk space. Developed by Ukraine-based macOS experts, this tool also allows you to find and remove duplicate files. Users can also run free scans.
Nektony is efficient and mostly good at its job. It's also safe to use — being notarized by Apple — and will warn you if you're in danger of deleting something critical to your Mac. That said, the interface is a little overly complicated, the price is higher than Cleaner One Pro, and the free-trial version is limited.

3. CCleaner for Mac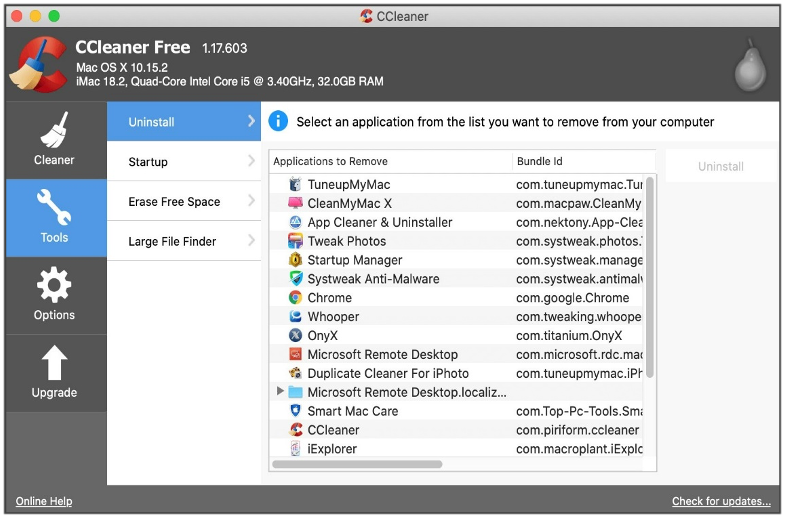 CCleaner for Mac has been around for a long time — and has steadily forged a reputation as a tool favored by techie-types. It enables you to easily uninstall an app and all the useless files it produces on your Mac. You'll find it particularly useful when you can't delete an app by traditional means. It's simple too, just select the app you want to remove and click Uninstall. On the other hand, the scan takes a long time to complete the results are a little messily produced.

4. MacBooster 8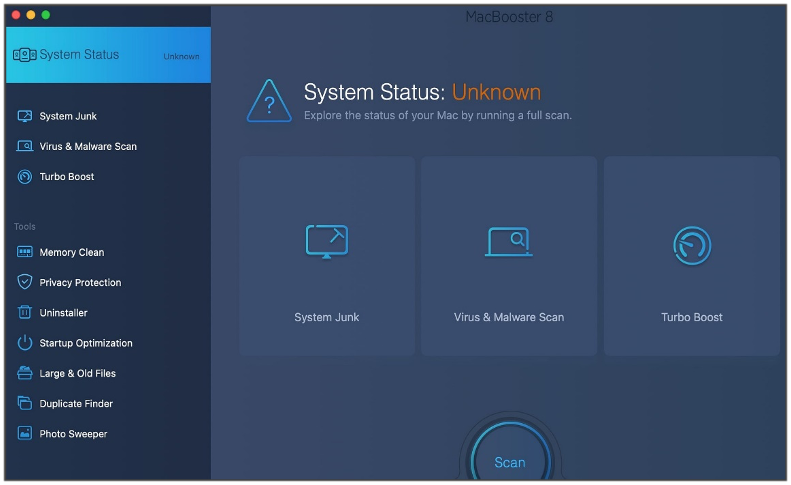 MacBooster 8 is produced by the team at IObit, which was founded way back in 2004, and is a legitimate Mac optimization application and is safe to use. There are both pros and cons to MacBooster 8, although the latter aren't too significant. It will find all redundant apps and files, regardless of their type, allowing you to free up a lot of disk/memory space in just one click. However, there are better, smoother, more reliable options out there. It also has an odd virus scanner included — which shows up a lot of false positives.

5. CleanMyMac X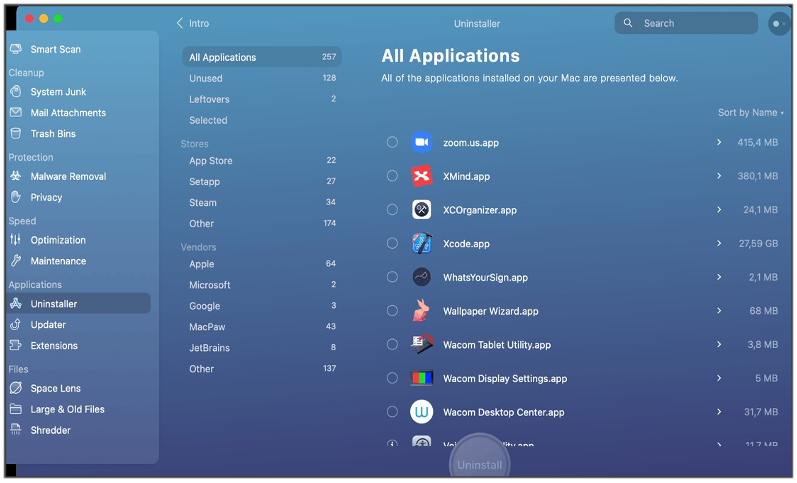 CleanMyMac X is probably the most popular tool in this list. Perhaps that is due to this app being available as a free download.
CleanMyMac X makes the task of uninstalling apps very easy. Instead of trawling through application folders — you can trust CleanMyMac X to scan and sort your apps. You'll be able to arrange lists according to the last time you used an app, via vendors, or according to more specific categories. The only downside we've come across is that the internal settings may seem a little complicated at first.

6. AppZapper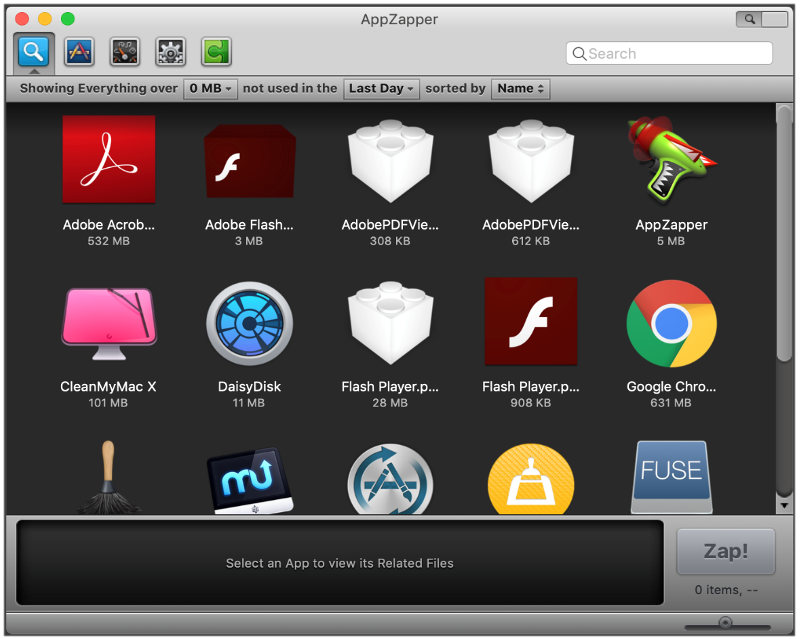 Lastly, we have the folks over at AppZapper. This simple, compact uninstaller lets you pull applications from your drive into its interface, then tracks and expunges down all related files. It stands out for its simplicity and for the depth of its cleanups. On the other hand, frequent crashes are common.

You can consult the "Hit List", an automated list of apps with files taking up space on your hard drive. All you do is select the unwanted app and click Zap. This app also has a temporary "undo" option in the event of a mistaken deletion.
In summary, there are pros and cons to all six listed here — but for us, Cleaner One Pro stands out, with CleanMyMac X of note too (you would do well to ignore others you may come across, as many are dodgy).

As always, if you've found this a useful and/or interesting read, please do SHARE with friends and family.