Ideas for a Happy Screen-Free Holidays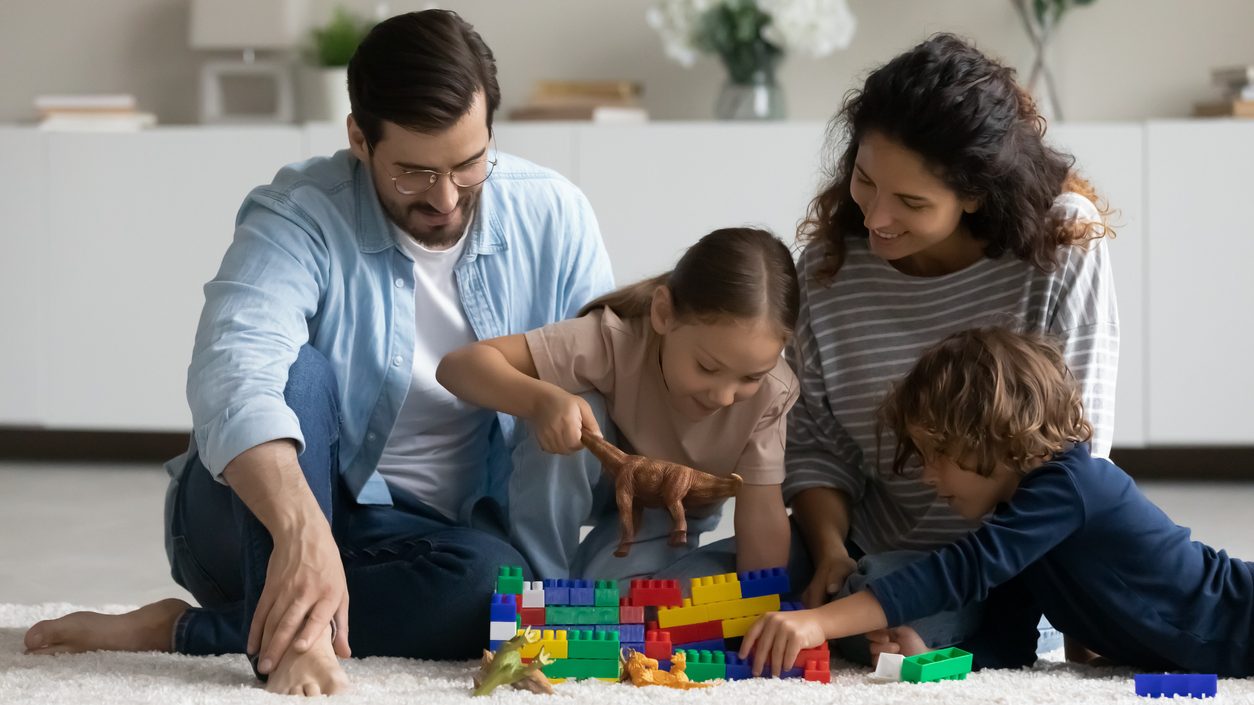 Christmas may have passed but the holiday season continues! Late gifts and feasts are being organized — and family invites being sent out for New Year's parties. . . The holiday season brings families and friends together to share their time and gifts with one another. But with the rise of communication and social media technology, it feels like much of this is done via — or with the distraction of — the digital screen. Although our screens are ultimately unavoidable, there are things we can do to minimize the kind of unnecessary screen usage that takes away from quality family time.

Managing Screen-Time: A Toolkit for Parents

It's often the case that parents feel they're on their own when trying to guide their children through the world of screens. To meet this need, several tech and cybersecurity companies have been releasing family-oriented products in recent years. Check out the likes of: Google Family Link, Apple's iOS Screen Time, and Norton Family.
For our money though, the most exciting product in this area is Trend Micro's Trend Micro Family, a simple, easy-install, complimentary solution that has linked apps for both parents and children — as well as a simple Chrome extension offering real-time content filtering. For the best results and experience, we recommend using all three options together — enabling parents to oversee everything on the one platform. Its key features include:
Social Media Checker for the Best Privacy Optimization
Real-Time Content Filter
Personalized Settings
Visibility and Browsing Reports
Screen Time and Rest Time Reminder
Educational Resources for Internet Safety
While these toolkits provide a massive helping hand to parents in their digital wellness parenting, there's also something to be said for real-world activities. Ultimately, a combination of vigilance and education withfun activities is your best bet when it comes to minimizing screen time. Read on for our top picks!

Wishing You a Screen-Free Happy Holidays:
Game Nights

You've got the classics like Monopoly and child-friendly Scrabble, but you could also try a bespoke trivia game. How about one where the questions are about family members themselves?

Funny memories, anecdotes, anniversaries and more: the list is endless. . . Not only can you not Google the answers, but all family members (of any age) can contribute questions!

Make a Home Within a Home

Why not build a cozy castle in the living room? Pillows, blankets, sofa cushions, items of furniture: you've got all the building blocks you need. Once construction is complete, fill it up with drinks, candy, games and sleeping bags. Your kids won't want to leave it. . . phone or not.

More of a camper than a fort-builder? Then set up camp in your living room. Spend the evening telling tales while munching on oven-cooked marshmallows.

Get Outside

How about a nice walk in nature? Say, a hike or visit to a park? Each family member can pick some natural objects to take home (pinecones, shells, sticks & feathers etc.) and make some decorations with!

If you get good night-skies, why not put down some blankets and watch the stars drift by. If you have one, a telescope is the best — but "eyeball" astronomy and a pair of binoculars is just as much fun.

Movie / Book Marathons

There's no need to be an extremist! Why not mix the above up with a couple of movie marathons? Set-up camp in your cozy living room, and make your way through a trilogy or boxset together…

But if you're really set on no media/screens at all, why not instigate a nightly reading group in the cozy confines of your living room?

As always, if this article has been of use and/or interest to you, please do SHARE it with family and friends to help keep the online community secure and protected. A belated Merry Christmas and a Happy New Year to our readers!