How to Protect Children from Social Media Risks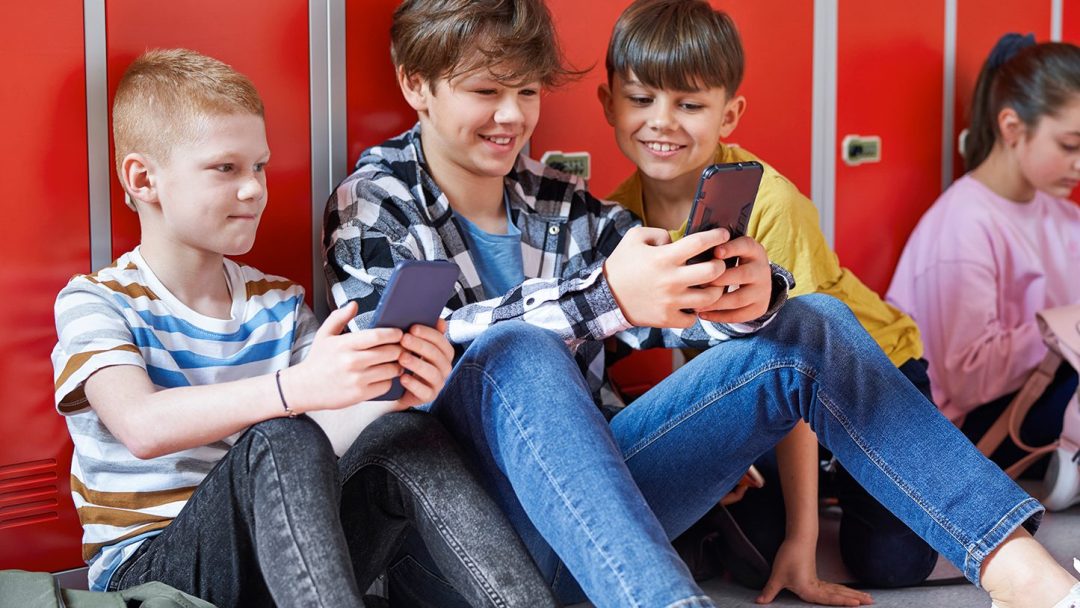 Facebook, Twitter, Instagram, TikTok, we all know them, we all use them. To make an account on all these social media sites (as well as all the other equally popular ones), you need to be over the age of 13 — well, that's what the law says, anyway. However, it seems that children are flouting this law because a report found that 42% of 5 to 11-year-olds use social media, with 59% of 11 years olds, and a staggering 74% of 12-year-olds having social media presence.

Overall, kids are spending way more time with their digital devices, too. A study found that American teenagers are spending an astounding 9 hours a day in front of their screens! 8 to 12-year-olds are not far behind them either, clocking in around 6 hours of screentime on average. The pandemic has only seen these figures increase too, with children spending a lot more time at home using their devices for learning as well as fun.

Wrapping your head around the risks

While social media is definitely not all bad — in fact, it can be a great way for children to expand their learning and creativity, and it can even work wonders for their mental health, its use does come with some risks.

Cyberbullying

The effects cyberbullying has on its victims are the same as real-world bullying. Victims can experience depression and anxiety, their eating and sleeping habits are prone to change for the worse, and they routinely face social, emotional, and academic issues. These issues may carry over into adulthood.

Before turning 18, 70% of young people will experience some form of cyberbullying. Cyberbullies most often provoke their victims by saying mean comments (22.5%), spreading online rumors (20.1%), and making sexual remarks (12.1%).

Over 60% of children who are victims of cyberbullying say it heavily impacted their ability to learn and resulted in them feeling unsafe while at school.

Children and young people under 25 who are victims of cyberbullying are twice as likely to self-harm and attempt suicide.

Inappropriate content

It goes without saying that content unsuitable for children can have an immensely negative impact on them and their development. Such content includes pornographic material, depictions of violence or cruelty towards humans or animals, material containing vulgar language, content promoting racism, terrorism, eating disorders, and much more. And the fact of the matter is, there is a shocking amount of such material online!

Online content is not always as it may first seem, either. Back in 2017, there was a huge controversy surrounding videos on YouTube targeted towards children that featured grossly inappropriate content.

The scandal — dubbed Elsagate after the Disney princess — surrounded YouTube and YouTube Kids videos featuring popular characters from children-friendly media presenting content relating to drugs, violence, alcohol, sex, and other child-inappropriate material. 

Some videos were animated and some were live-action, but they were all deeply disturbing. Thankfully, YouTube purged the site of the content back in 2017 — removing over 150,000 videos in the process.

Online predators

Online predators see social media sites as the perfect platform for grooming children. They use them to communicate with children in vile ways —  often sending them inappropriate images, videos, and messages. The predators will do and say anything to convince children to meet them face-to-face. This is the end goal for most of them.

With the pandemic necessitating the closure of schools across the US and the world, without the internet, the vast majority of children wouldn't have been able to continue their learning. The internet has simply been indispensable in this regard. However, unfortunately, online predators saw the increased presence of children online as a golden opportunity. 

Throughout the pandemic, a rise in online predators exploiting children has been observed. They've been contacting minors through websites designed for children struggling with their homework. After initially making contact on the homework help website, the predators will then take the conversation to a social media app.

Scams

In a recent article, WeLiveSecurity ranked the scams that are most commonly targeted towards teens, and social media scams took the top spot.

Children are naturally susceptible to scams because of their naivety. Unfortunately, the type of scams that are targeting children are similar in style to the ones that routinely dupe adults. Some of these scams include survey scams, fake lottery scams, and phishing scams. It is the phishing scams that are most concerning because oftentimes scammers will use the personal information stolen from their victims to commit other crimes such as identity theft.

Scammers have recently been targeting children in a wave of financial scams sweeping social media. The scammers convincingly pose as their victims' loved ones and swindle them into transferring money.

Tips for parents

It's by no means an exhaustive list, but here are some of our top tips for parents with kids who use social media:
• Open dialogue
It is essential to maintain an open dialogue so children don't feel the need to keep secrets. For their own safety, children need to be open with their parents about their use of social media.
• Digital well-being apps
These are a great way to control the content available to children online and monitor their screen time.
Check out the next section for 3 apps that receive our seal of approval!
• Information sharing
Everything you put online stays online — children need to learn this as soon as they start using the internet. Social media makes it easy to overshare information, which makes this tip especially important.
• Privacy settings
In an ideal world, parents will help their children create their social media profiles. Immediately after the profile is set up, the privacy settings should be configured so as little personal information is shared as possible, and only with friends and family.
• Use online resources
For parents, it can be difficult to stay on top of the latest trends. Thankfully, resources for parents raising children in the digital age are enumerable. Some great sites to check out include Trend Micro's Internet Safety for Kids and Families, Digital Wellness Lab, and Common Sense Media.

Top free digital wellness apps

Trend Micro Family for Kids is a real-time image filtering application. Containing built-in features to ensure children's digital wellbeing and leveraging AI technology, the free extension for Google Chrome and Microsoft Edge is an indispensable safeguard.

Google Family Link runs on children's Android devices, but parents can monitor their child's use of the device from either an Android or iOS device. It takes only about 15 minutes to get everything set up, and after that, it's really easy to set the digital ground rules.

Screen Time works on both Android and iOS devices, but there are some restrictions on features for iOS. With its intuitive design, it's one of the most popular digital wellness apps out there.

There is a paid version, but the free version offers lots of great features including the ability to monitor your child's use of social media and YouTube.

We need to watch out for them

It is peer pressure that is the reason most children initially become interested in social media. It's just like anything else, if all their friends are using it, they don't want to be the only one to miss out! Whether it's 13 or younger, whatever age they get started, without scaring them, we need to make them aware of the dangers that are out there. That, coupled with doing what we can to keep a watchful eye over them will ensure their safety online.