How to Detect Malware On iPhone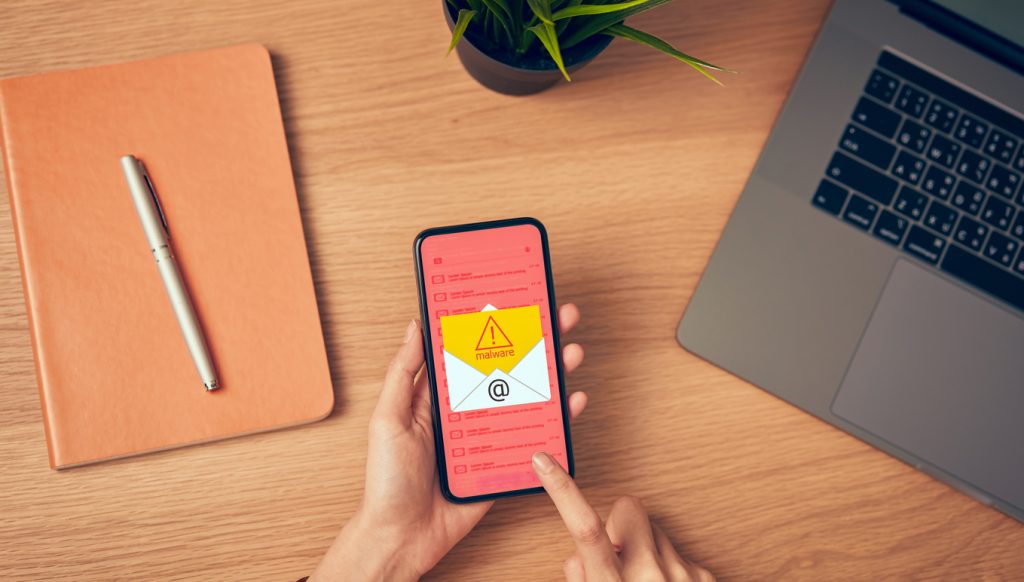 Has your iPhone been behaving a little bit unusually recently? Perhaps the battery has been draining faster than normal or you've been seeing some strange ads pop up from time to time. If you're suspicious that your iPhone may be infected with malware, read on for some ways that you can check to be sure!

Step #1 — Check your data usage

If you've noticed a sudden rise in your data usage far beyond what you're used to (perhaps you've received an outrageously large cell phone bill), it's a big red flag that your iPhone is infected with malware. Here's how to check your iPhone's data usage:
1. Go to either Settings > Cellular or Settings > Mobile Data (it will be different depending on which version of iOS you have).
2. You can then see how much data you've used in the current period. If it's much higher than you're used to, scroll down the list of apps and look for any you don't recognize that are using up a lot of data and delete them because they could potentially be malicious.
Step #2 — Check which apps are using up the most battery

Certain types of malware secretly run in the background. Although they go unnoticed, they consume massive amounts of your iPhone's resources and have a huge impact on its battery performance. So similar to an increase in data usage, suddenly high battery usage is another sure-fire sign that something may not be right with your iPhone. Here's how to check which apps are consuming the most power:
1. Go to Settings and select Battery.
2. Select either Last 24 hours or Last 10 Days.
3. You can now view each app's battery usage during the selected time period. Once again, if you see any apps you don't recognize and they're using up a lot of battery, you should strongly consider removing them.
Step #3 — Check for strange apps

Not all types of malware are the same. Some consume more battery and data than others, so the above two steps are not catch-all methods for detecting malicious apps. You'll also need to simply scan through all the installed apps and look for ones you don't recognize. For more information about the different types of malware, check out this article.

If you've had your iPhone for a while and you've installed lots and lots of apps, this may take a few minutes, but swipe through all installed apps and look for any that you don't remember installing. If you find one, you should strongly consider removing it because it could very well be malware.

Step #4 — Seeing lots of pop-ups?

If every time you browse the internet on your iPhone you find yourself bombarded by ads, there's a good chance your device is infected with adware (a particular type of malware). If you weren't able to locate a malicious app during any of the previous steps, you probably haven't alleviated this problem, so you should skip to the next step.

Step #5 — Run a malware scan

If you weren't able to detect any malicious-looking apps during the previous steps or you still haven't fully resolved the problems you're having with your iPhone, you'll need to run a malware scan using an antivirus app. Each app works a little bit differently, so we can't provide specific instructions here, but it's one of the core functions of every antivirus app, so regardless of which one you have it will be quite straightforward.

If you don't have an antivirus app, there are many great options available on the market, but Trend Micro Mobile Security is one that definitely gets our seal of approval!

Still no success?

If you've followed all the above steps and you're still unable to detect malware on iPhone, but you're sure that something is not quite right with it, you should strongly consider making a reservation at the Genius Bar at your local Apple Store. The colleagues there will be able to check over your iPhone and see exactly what is wrong with it.
Click here to use Apple's support service and make a reservation at the Genius Bar.

More malware-related content

We've got lots of other awesome content on the site about malware (and other super interesting topics)! You can check out our other malware-related articles below:

What Is Malware and How Does It Work? (Is It the Same as a Virus?)
Famous Malware Attacks
How to Prevent and Remove Malware