How iPhone's Calendar App Is Used to Spam Malicious Ads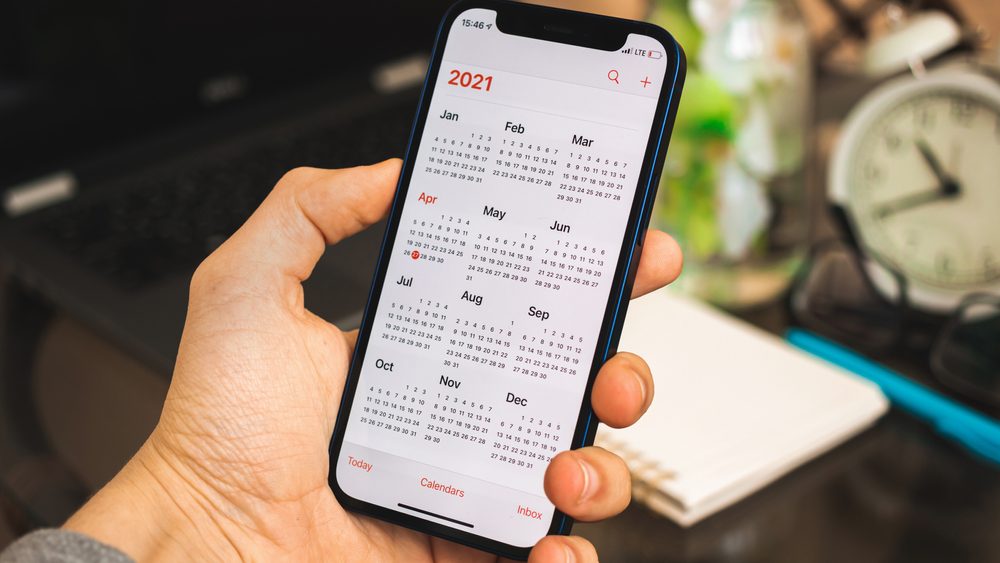 Every iPhone comes preinstalled with Apple's Calendar app. It provides convenient notifications, which make it easy to track upcoming events, share calendars, subscribe to other calendars, and much more. Unfortunately, with all these features, it made an attractive option for scammers to exploit and use to promote various ads and scam sites.

Today we will be discussing iPhone Calendar spam, we'll understand how it works, and learn how to remove it from your device.

iPhone Calendar Spam

Imagine after a long and tiring week you decide to relax and check your Calendar app when all of a sudden you see the app is completely full of events. You have no idea why, where they all came from, or how they got there. But not only is your day full, imagine getting a reminder every hour or even every minute of the day.

A lot of questions might be running through your mind, but what has happened is you've been hit by iPhone Calendar spam. This can be very annoying and can ruin your day, but not only that, what many victims don't realize is the spam can also be dangerous. A lot of the notifications that you are getting are advertisements promoting malicious applications or services that may lead to your personal information being leaked and potential financial loss.
Examples of iPhone Calendar Spam
The scammers' goal is to make the calendar notifications as alarming as possible so that victims click on the links inside that lead to dangerous websites. Some of the notifications we've observed include the following event titles:
Your iPhone is severely damaged by viruses
Apple Support: You need to download protection
Urgent: Your Data and Browsing Activity is exposed
You won an iPhone
Virus Alert – Check protection
Your Device May Be Infected
Your iCloud HACKED
Warning: Scan your device now!
System Critical Alert!
Your Tab May Be Damaged
DATA OVERLOADING!!!!
How it works

iPhone users affected by the Calendar spam may have unknowingly subscribed to a malicious calendar after visiting illegal streaming websites or adult websites with lots of pop-ups. These sites are often injected with code that redirects to malicious web pages. Users are prompted to subscribe to the site's calendar. The prompts don't seem malicious in any way, so users will often subscribe to the calendars without realizing anything is wrong.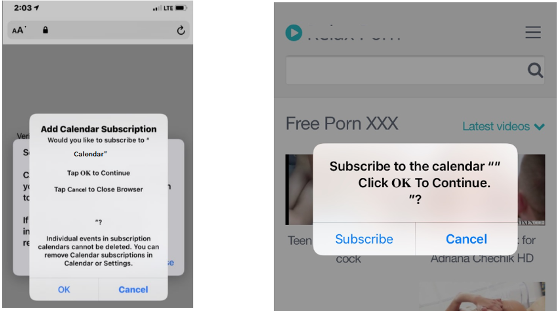 Examples of prompts to subscribe to malicious calendars
How to delete spam Calendar events on iPhone

When you make the mistake of subscribing to the spam calendar events, your device immediately starts receiving Calendar notifications. Even if you manually remove these events from Calendar, you will still get notifications as long as you are subscribed to the malicious calendar. But don't worry, you can completely remove these Calendar events from your iPhone. Here's how to do it:

iOS 14.6 and later
1. Launch the Calendars app.
2. Click on the spam Calendar event.
3. Click on the Unsubscribe from this Calendar button at the bottom of the screen.
4. Select Unsubscribe to confirm.
Earlier versions of iOS
1. Launch the Calendar app.
2. Click on Calendars at the bottom of the screen.
3. Search for a calendar you're unfamiliar with and click on the More Info button next to it, then scroll down and click on Delete Calendar.
Still receiving spam Calendar events? Here's what to do!
1. Launch the Settings app.
2. Click on Calendar > Accounts. If you're using iOS 13, click on Passwords & Accounts > Accounts.
3. Select Subscribed Calendars.
4. Search for a calendar you're unfamiliar with, click on it, then select Delete Account.
How to Protect Yourself
Avoid visiting untrusted websites. 
View streaming content on reputable websites.
NEVER subscribe to calendar events from unknown or untrusted websites.
NEVER click links in unknown calendar events.
Use Trend Micro Check to detect scams with ease!