Do I Need Antivirus Software on my Smartphone?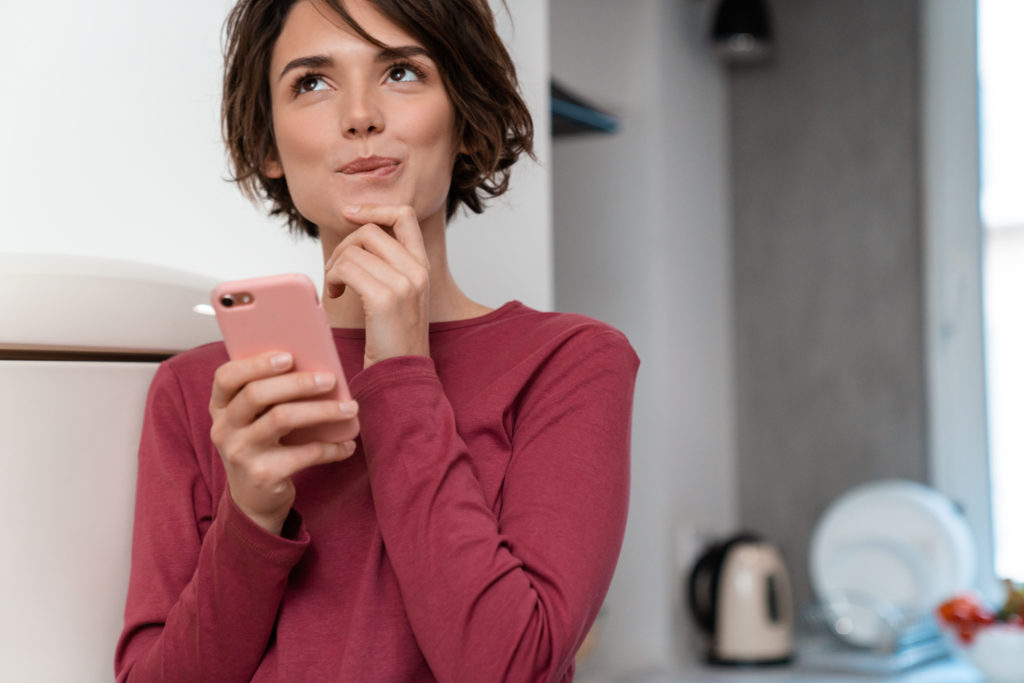 A question I often get from people is: Do I need to install Antivirus on my smartphone?
Like desktops and laptops, smartphones are constantly evolving, becoming more and more powerful to store and process extensive information on-the-go. With so much data at stake, you should seriously consider protecting your smartphones with Antivirus software.
Therefore, in this article we will walk you through the common threats mobile devices face, and the importance to consider using Antivirus.
Operating System and App Vulnerabilities.
Smartphones run on various operating systems. As most people are aware, the two most popular are Google Android and Apple iOS. With more than 72% of mobile devices running on Android followed by iOS with 27% market share, hackers are inclined to discover and exploit new vulnerabilities on these operating systems. 
System vulnerabilities are frequently addressed by developers thru updates. Nevertheless, this often happens after the discovery of the loopholes on the operating system. Users also tend to ignore updates and decide to complete the installation later, which create gateways for hackers to possibly compromise the device.
Smartphones are also powered with apps that provides different functions to help people get things done more efficiently. The apps may also have their own vulnerabilities. In fact, it was found in 2019 that many mobile application vulnerabilities came from messaging and email apps that allowed unauthorized access to users' devices. A number of these security exploits enabled execution without user interaction, allowing attackers to collect system or personal data, leak personal identifiable information (PII), or conduct phishing scams.
Malware
Aside from the platform vulnerabilities, there are two general categories of threats to smartphones today, one is malicious program (malware), and the other is potentially unwanted application (PUA). The AV-Test Institute registers over 350,000 of these threats on a daily basis. This only indicates high possibility of your mobile devices contracting unwanted threats. Therefore, it is encouraged to consider installing Antivirus program on your smartphones.
We have seen a decline of mobile malware in 2020, but cybercriminals continue to innovate by developing apps embedding malicious function that remain dormant until triggered to avoid detection. This technique has been used to bypass controls and get malicious apps into official stores. In mid-2020, Check Point examined 150,000 Android apps and found that almost 7% of the apps in Google Play store contained a hidden backdoor.
Fraudulent applications will continue to invade official app stores and third-party marketplaces. Because of this, they can wreak havoc and replace legitimate apps that provides important use to people. Cybercriminals use a range of different techniques such as overlay attacks, SMS controlling and spam, and remote access tools (RATs).
An example of RAT is "Brazilian RAT Android" (BRATA) that targets victims in Brazil. It propagates by pushing notifications on compromised websites, chat apps such as WhatsApp, malicious messages via SMS, and sponsored links in Google searches. The malware's features include keylogging, real-time streaming, and the ability to interact with other applications installed on the user's device.
Unwanted Apps
PUAs on the other hand, may pose high risk or have untoward impact on user security or privacy. There are applications installed with consent, but tricks users to allow the installation of a bundled software that are potentially risky.
Some rogue apps and adwares will plague users with large and intrusive ads, as well as run unwanted processes or applications that consume resources. These apps were disguised as games and stylized camera apps, using hidden icons that make them difficult to remove. Evasion routines and anti-uninstall functions can go a step further by disguising the apps to appear as if they were part of the app settings page.
Data Leaks
How many of you pay attention to little pop-ups appearing after installing an app? Most of the people would just tap on "Allow" without giving it a second thought. Did you know that this could've granted apps to access and gather personal data from your device?
Hence, it is important for you to examine permissions requested by apps closely – especially if they are attempting to access data or resources that involve user's privacy or confidential information. Some of the risky permissions granted to apps can lead to data leaks and identity theft are:
Location tracking: Location services are required by GPS and navigation apps because it gives them the precise user location and guide users to reach their destination
Access to camera:A photo sharing or a QR Code scanner app will require access to your camera in order to work properly
Record audio:Video recorders will often require access to your microphone and some communication tools for work and learning
Read phone call logs:Apps with auto-dialer function will require to read call logs. Unless necessary, limit granting apps access to this record
Read SMS messages:Some apps are designed to convert simple text to speech. This can be handy while driving, or to those with special requirements. However, this potentially can pose a risk for your privacy
Most apps have no good reason to request access to personal information and risky permissions. The next time you will grant apps some privileges, you should ask yourself first if you are comfortable sharing personal information with the app developer.
Wi-Fi Interference
There is dangerous in connecting your smartphone to unsecured public Wi-Fi. However, most of the consumers care very little about what happens when they connect their phone to unsecured networks. 
Cybercriminals take advantage of devices flocking on unsecured access points to victimized unsuspecting visitors on that location. Since data transmitted on these public hotspots are unencrypted, they can be intercepted and read by hackers. Most identity thefts take place on public Wi-Fi with attackers intercepting login credentials, stealing personal and private data, as well as distributing malicious software.
How does Antivirus protect your devices?
Understanding the potential threats to your smartphones is essential to deciding if you need Antivirus installed. Some precautions we shared, such as carefully checking permissions granted to apps during installation and avoid downloading apps from third-party marketplaces are helpful to avoid the risks to identity theft and malware infection. However, there will probably be chances where you drop your guards down.
To combat the potential threats we've detailed in here, we recommend to install Antivirus on your smartphone. The Antivirus software will compensate for vulnerabilities and exploits that may exist on the operating system and various apps running on your smartphone, and offers upfront protection and device security like:
Detect and block malicious applications and data files
Block malware and potentially unwanted applications
Scan and block malicious websites
Provides privacy protection while browsing
Secure network connection
There are vendors you can trust to provide comprehensive device security, among them are Trend Micro, Kaspersky, McAfee, Avast and AVG. These are certified Antivirus software providers that demonstrate expert capabilities on malware detection, protection layers, usability and performance.
Secure your smart devices
Nowadays we use our smartphones as a hub to process business information and private personal data, making them ever more necessary in our daily lives. The more layers of defenses we add on our devices will lessen the consequences of exposing sensitive information, which protect smartphones from manipulation. Installing Antivirus solution can go a long way to limit the impact of potential threats, privacy violations, and software vulnerabilities on our smartphones.