Best Robocall & Spam Call Blockers 2023: Free and Paid 
Robocalls and spam calls are a major nuisance, and they can be even more dangerous if they are from scammers. In 2022, the average American received 26.3 robocalls per month, and that number is expected to increase in 2023. Fortunately, there are a number of great robocall and spam call blockers available, both free and paid.
Best Robocall and Spam Call Blockers
Platform: Android, iOS
Trend Micro Check is a free mobile app leveraging advanced AI and a vast scam database to detect, filter, and block spam calls and scam texts. It introduces a unique feature—an additional virtual phone number for situations demanding discretion, like account registration and online orders.
AVTest's spam blocking tests showed Trend Micro Check's superior performance compared to Robokiller and Hiya.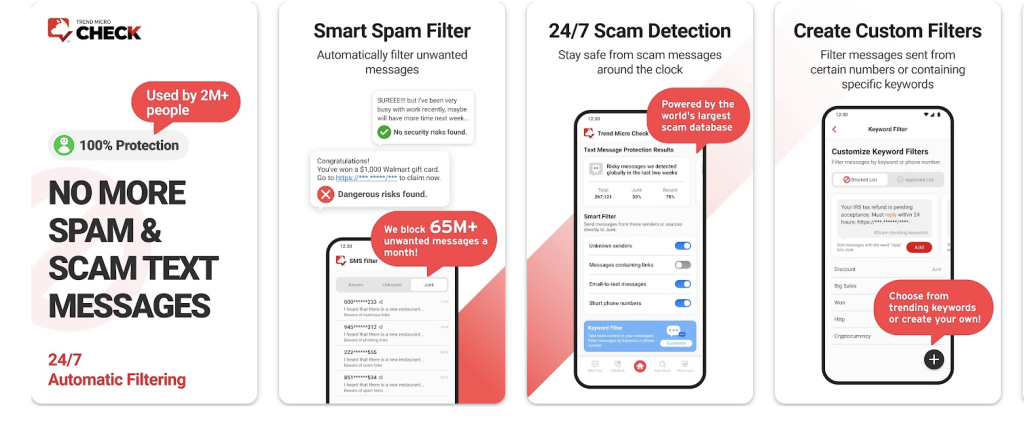 Price: Free

Hiya
Platform: Android, iOS
Hiya, a free app, employs a collaborative database of recognized spam numbers to thwart robocalls and spam calls. Users can also contribute by reporting suspicious calls. With a global user base of 100 million and over 10 billion blocked robocalls, Hiya is a reliable choice.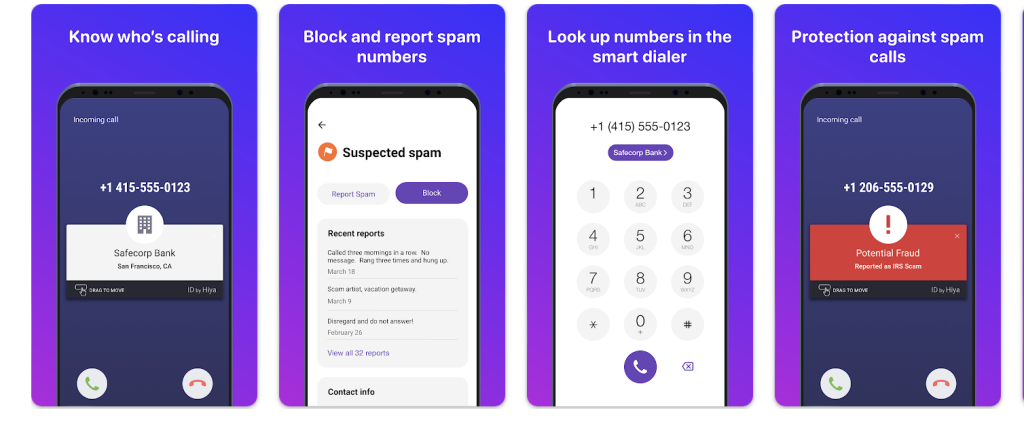 Price: Free
Truecaller
Platform: Android, iOS
Truecaller, another free app, not only blocks robocalls and spam calls but also offers caller ID, spam detection, and call recording features. It boasts a worldwide user count of 250 million and an impressive record of blocking 25 billion robocalls.Pro version available.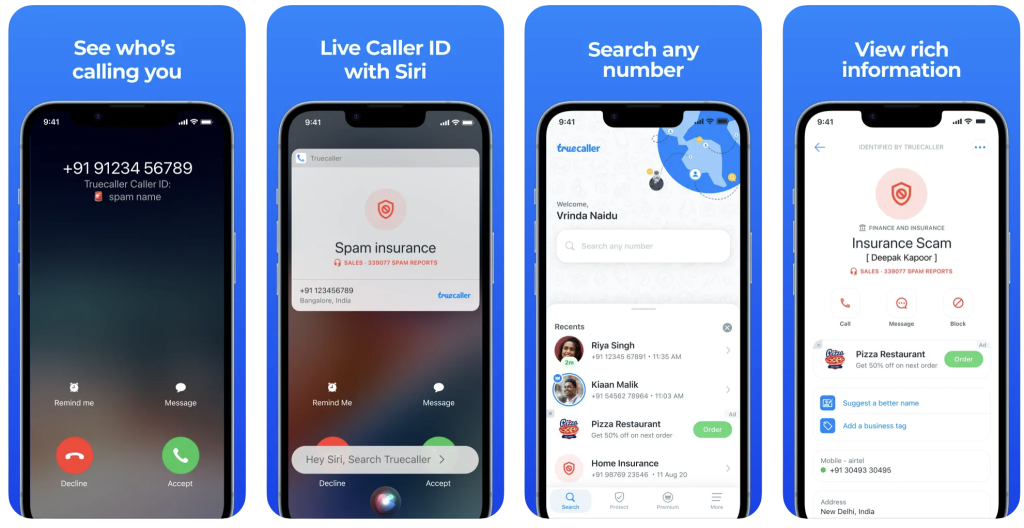 Price: Free
Mr. Number
Platform: Android, iOS
Mr. Number, a free app, effectively halts robocalls and spam calls, and it additionally empowers users to block specific numbers. With a global user base exceeding 10 million and a remarkable tally of over 1 billion blocked robocalls, it proves its efficiency.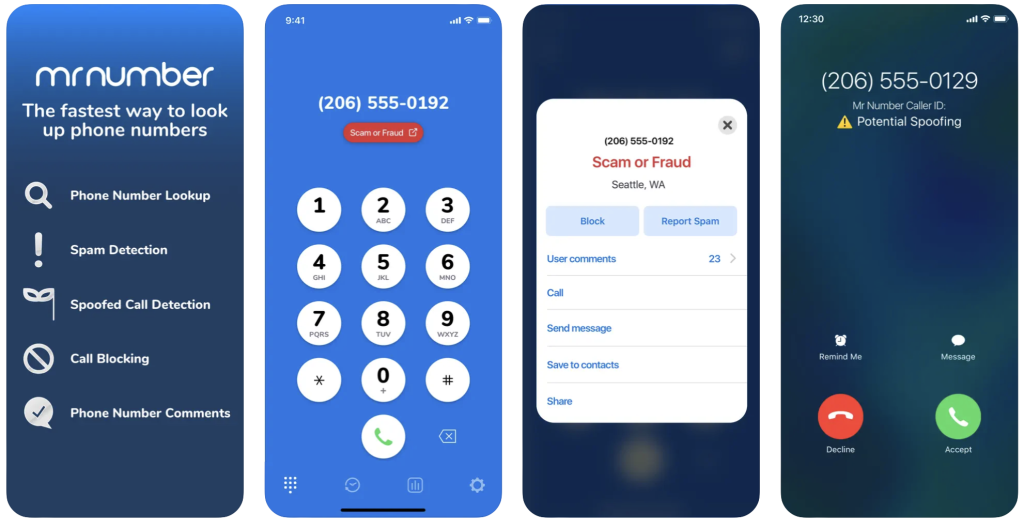 Price: Free
RoboKiller
Platform: Android, iOS
RoboKiller, a paid solution, employs diverse methods including blacklisting, whitelisting, and identification to prevent robocalls and spam calls. Beyond call blocking, it offers versatile features like call screening, forwarding, and voicemail transcription.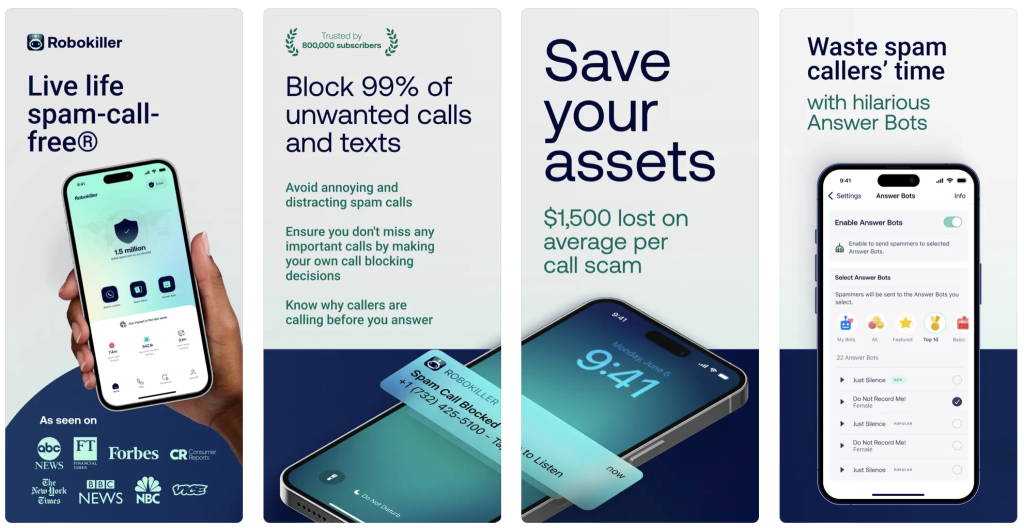 Price: $3.99/month or $39.99/year.
YouMail
Platform: Android, iOS
YouMail, available through a subscription, provides effective robocall and spam call blocking alongside features like voicemail transcription, forwarding, and screening.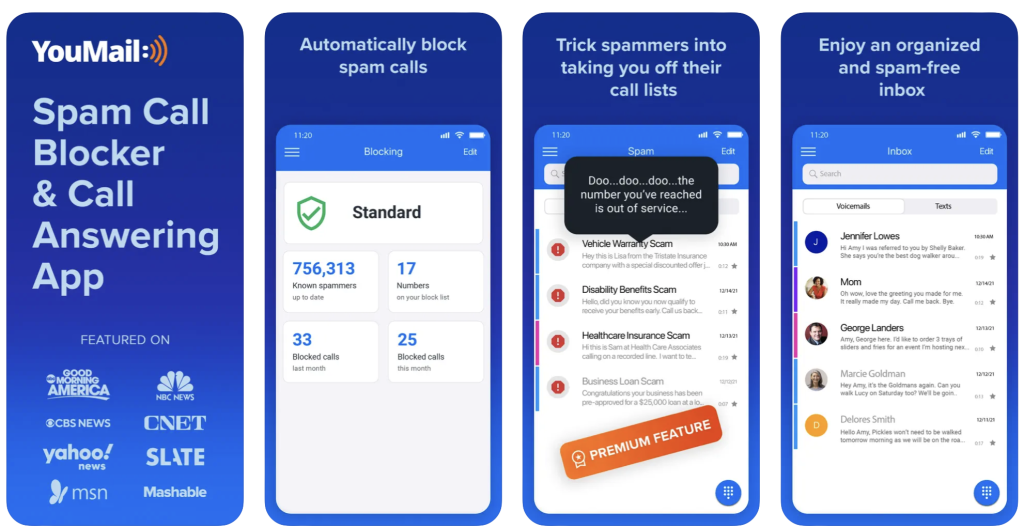 Price: $2.99/month or $29.99/year.
Nomorobo
Platform: Android, iOS
Nomorobo, accessible through a subscription, employs a network of servers for call blocking and enables users to flag potential spam calls. A reliable choice with pricing options.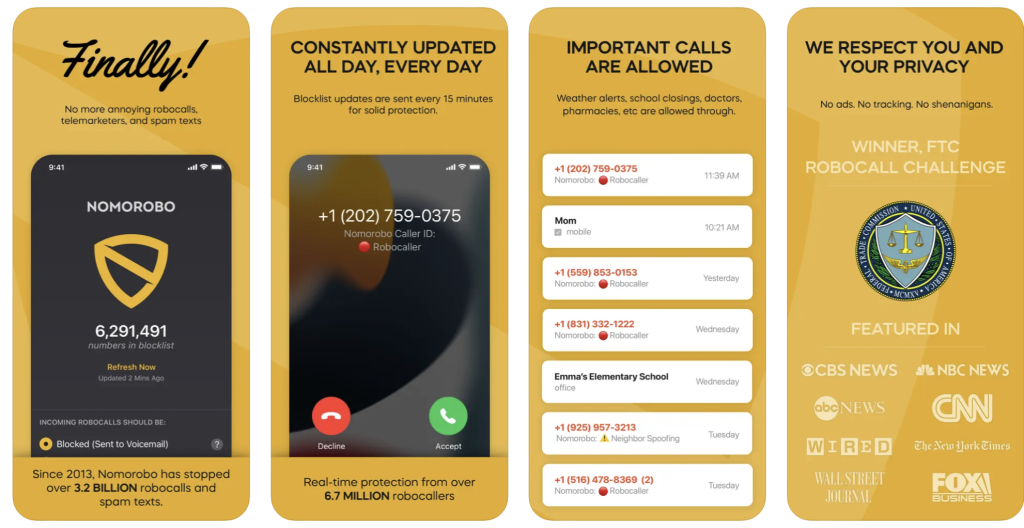 Price: $1.99/month or $19.99/year.
Whoscall
Platform: Android, iOS
Whoscall is a powerful caller ID and call blocking app that helps you identify unknown calls, block spam and telemarketing calls, and manage your incoming calls more effectively. With Whoscall, you can easily know who is calling you even if the number is not saved in your contacts. It provides real-time caller identification, spam alerts, and the ability to block unwanted calls.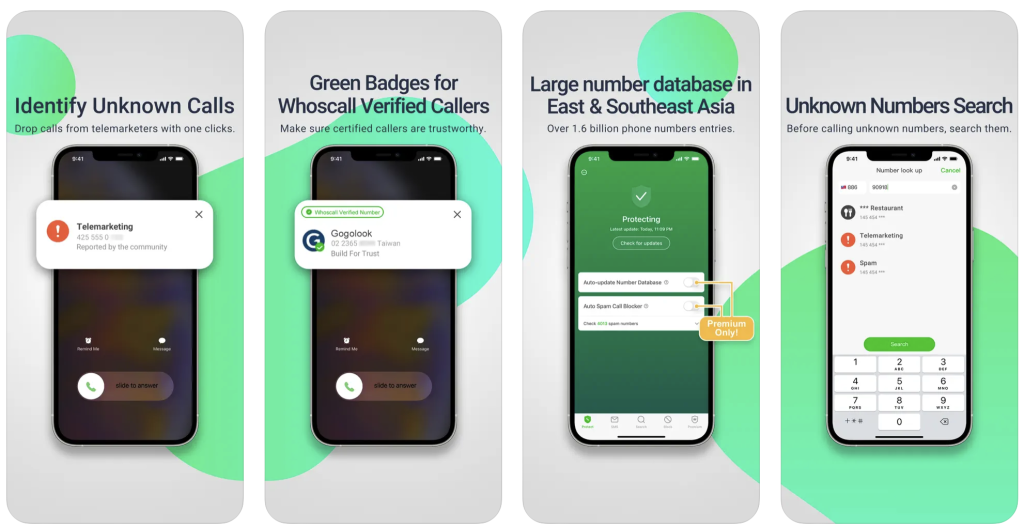 Price:$1.65/month
Additional Tips to Stop Robocalls and Spam Calls
• Enroll your number in the National Do Not Call Registry to lessen the influx of robocalls.
• Avoid responding to unfamiliar numbers; never disclose personal information if you choose to answer.
• Exercise caution with unknown sender links in emails and texts to evade malware and phishing scams.
• Employ firewall and antivirus software on your computer to fortify against potential threats introduced by robocalls or spam calls.
• Adhere to these recommendations for fewer robocalls and spam calls in your life.
Streamlined and informative, this content provides an overview of the best robocall and spam call blockers for 2023, while also offering prudent tips to minimize their impact on your daily routine.