Best Antivirus for Mac 2023 (Free and Paid)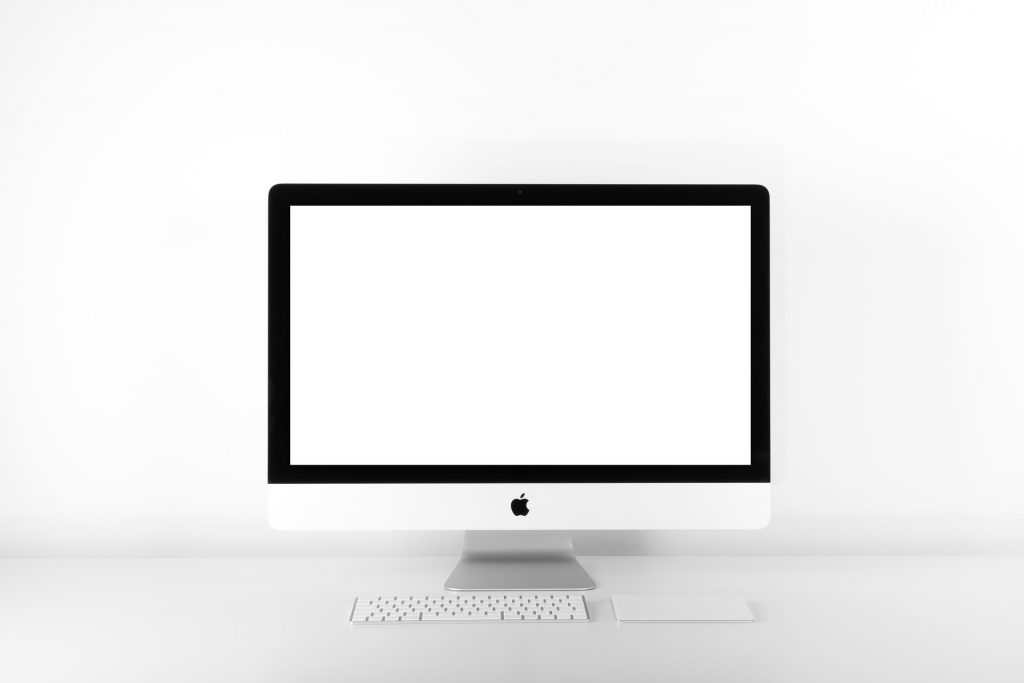 Although many people think otherwise, Macs need antivirus. They may get infected less frequently than other computers, but they are most definitely not immune to malware.

Viruses, adware, spyware, ransomware — a good antivirus app will protect your Mac from all that and more. The best ones are continuously updated too, so you'll always be fully protected, even when new strains of malware are released.

In this article, we've ranked our best 15 antivirus softwares for Mac 2023, including both free and paid options. So, without further ado, let's get into it!

#1 — Antivirus One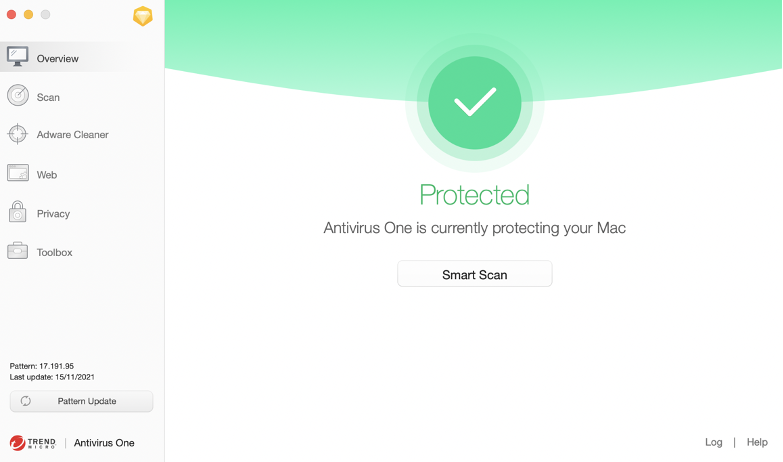 Best price: $19.99 per year
Number of devices: The license is tied to your Apple ID, so every Mac signed in to your Apple ID can use Antivirus One.

Antivirus One's name is perfectly fitting of the top spot on our list, but the app is truly deserving of the recognition anyway!

Antivirus One offers full protection for your Mac. Viruses, spyware, and all other forms of malware that cybercriminals have ever created are thwarted by this complete antivirus solution. The app also blocks web threats for you automatically, so you don't have to worry about being bombarded by pop-ups and other aggressive ads or navigating your way around the internet while carefully avoiding hidden scams.

Antivirus One completes virus scans in record time, and they can run in the background, too. The scans have absolutely no perceivable effects on performance either, which is excellent.

You can download Antivirus One directly from the Apple App Store, which makes getting your hands on this top-ranked antivirus app even more convenient.

#2 — Trend Micro Antivirus for Mac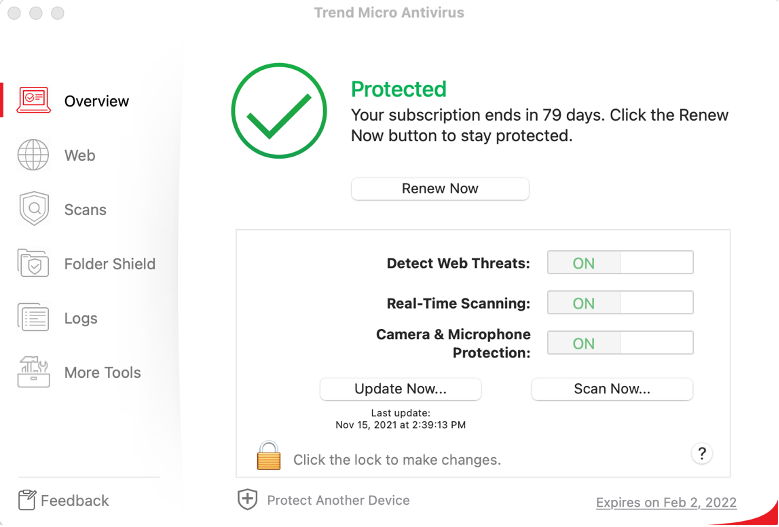 Best price: $29.95 (for the first year, the renewal price will vary)
Number of devices: 1

As Trend Micro puts it, this quality antivirus app offers "simple protection against complex threats". For those of you looking for a straightforward app that offers superb protection against all types of online threats, Antivirus for Mac is the pick for you.

Antivirus for Mac can do everything you would expect from a top antivirus app and more. We especially love the feature that automatically prohibits unauthorized use of your computer's in-built camera and microphone — a superb feature in a time where many would argue that privacy is only an illusion.

#3 — AVG AntiVirus for Mac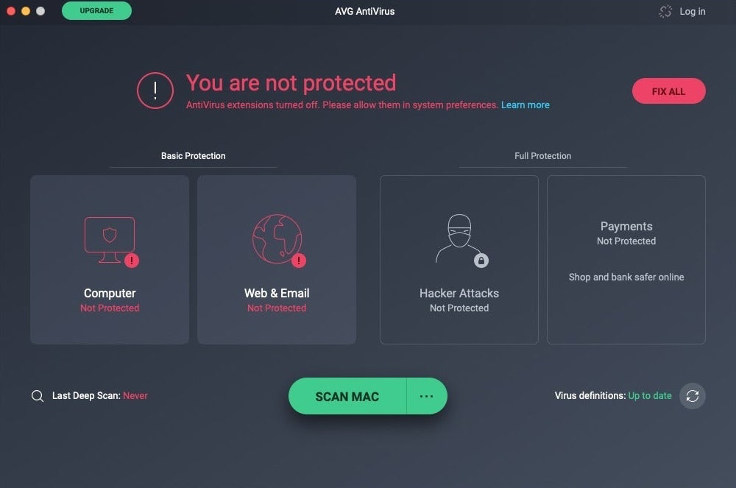 Best price: Free
Number of devices: 1

Although it doesn't offer much beyond the basic features that are expected from a modern-day antivirus app, AVG AntiVirus for Mac is a completely free, and completely adequate antivirus solution.

With many people only just now realizing that their Macs are not innately protected against malware, free solutions present themselves as excellent options for people looking to see the benefits that they offer. If this sounds like you, consider giving AVG's offering a go. The app has great malware detection rates, and everything is better when it's free!

#4 — Avast Free Security for Mac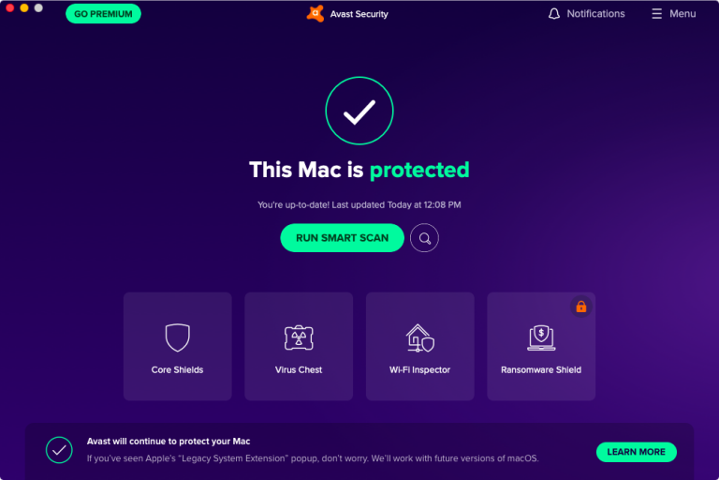 Best price: Free
Number of devices: 1

The bottom line is that Avast Free Security for Mac works excellently. The app performs scans super quickly, with no noticeable loss of performance and it's got top-ranking anti-phishing protection to boot, too. If you're looking for a no-fuss, free antivirus solution that gets the job done, this one could very well be the right one for you.

Its free version is not quite perfect, however. Only the paid version ($39.99 for the first year) will protect you against ransomware and unlock Avast's Wi-Fi network security features. With the free version, you'll have to settle for being without those.

#5 — Avira Free Antivirus for Mac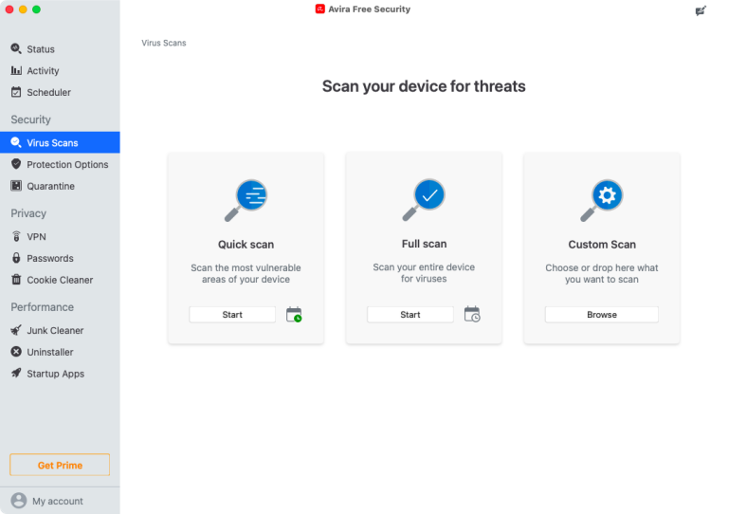 Best price: Free
Number of devices: 1

A free antivirus app that includes a VPN and a password manager? Sounds too good to be true! Well, Avira Free Antivirus does include those features, but they're stripped-down versions of the full offerings. Take the VPN for example, you're limited to 500MB of bandwidth a month and you can't select the location of the server you connect to. So, while it's a nice (and free!) addition, it's far from perfect.

As far as basic antivirus performance goes though, Avira ticks a lot of boxes. There is no web-based protection for Safari, but the app's malware detection rate is great and it is a very solid performer when it comes to detecting phishing scams

#6 — Kaspersky Internet Security for Mac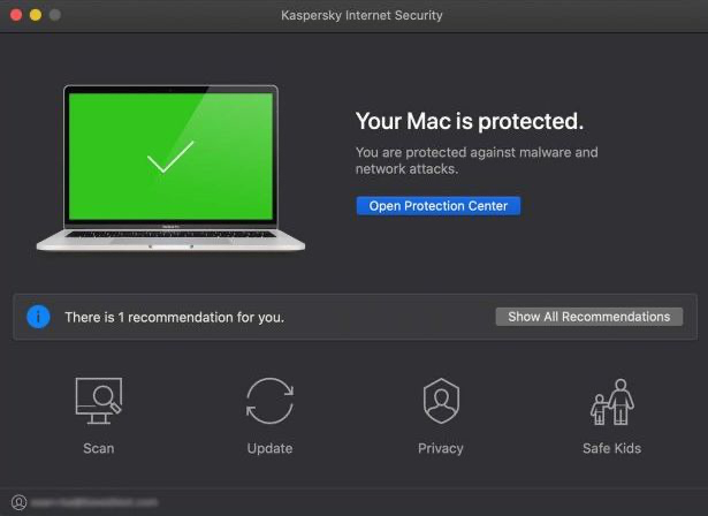 Best price: $44.96 (for the first year, the renewal price will vary)
Number of devices: 1

Looking for a one-stop shop antivirus app that can do it all? Kaspersky Internet Security should probably be top of your list. Superbly consistent malware detection track record? Check. Network protection? Check. Parental controls? Check. There's not really much Kaspersky can't do.

What holds it back in our opinion, however, is the fact that the Mac version isn't quite as good as its Windows counterpart. Its Safe Money feature (which helps protect your financial information on online banking and shopping websites) and its webcam privacy protection features don't have all the bells and whistles of the Windows version, which is slightly disappointing.

#7 — Bitdefender Antivirus for Mac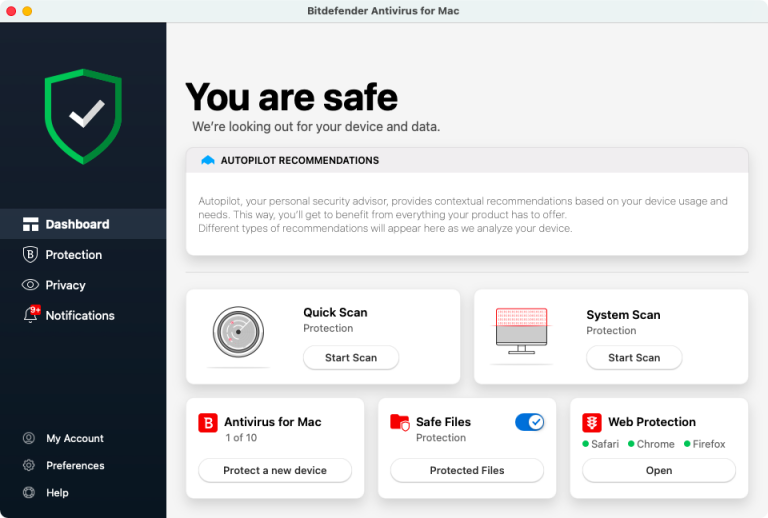 Best price: $24.99 (for the first year, the renewal price will vary)
Number of devices: 1

If you're after complete malware protection for your Mac, you can't go wrong with Bitdefender Antivirus for Mac. The brand doesn't have the same level of name recognition as Norton, McAfee, and Trend Micro, but its antivirus offering is nothing short of absolutely solid.

We've all seen the recent high-profile ransomware attacks on the news over the last few years, and this is one area that Bitdefender truly excels in. Its Safe Files feature defaults to protecting your Desktop, Downloads, Documents, and Pictures folders, but you can configure it to protect other folders too. Bitdefender will allow trusted apps to access the files within these folders, but if an unknown app tries to access them, you'll receive a warning message. It's a great feature, in a great app.

#8 — Norton AntiVirus Plus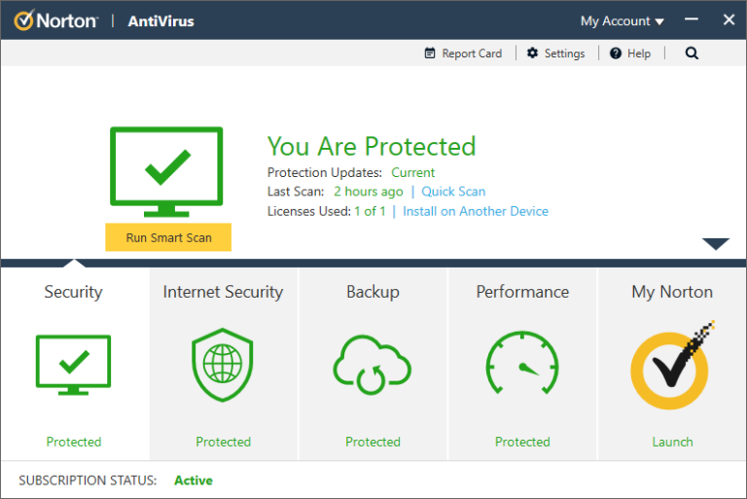 Best price: $19.99 ($59.99 after the first year)
Number of devices: 1

It's packed full of features and it performs very well across the board, but Norton AntiVirus Plus' renewal price is definitely a little bit on the high side. Norton's offering foils phishing attacks, detects viruses, and thwarts ransomware attacks exceptionally well, but when compared to some of the other options on this list (especially some of the free ones), it becomes difficult to justify its standard asking price. If you're able to get it at a discount, however, this is no doubt one of the top picks available.

#9 — Malwarebytes for Mac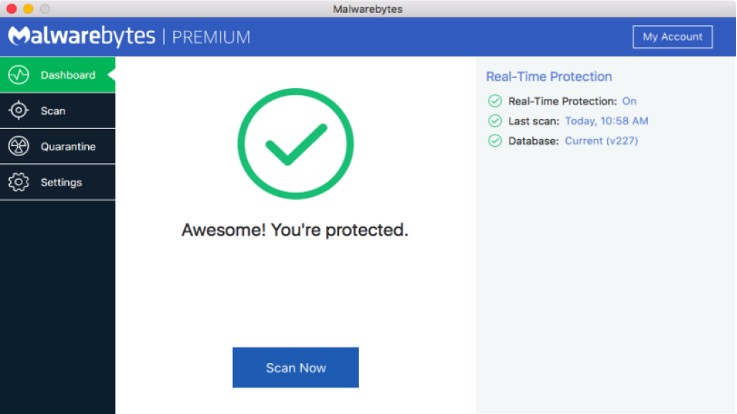 Best price: $39.99 per year
Number of devices: 1

While Malwarebytes for Mac is a great antivirus solution, it is difficult to recommend it when compared to some of the more full-featured products mentioned in this article. Speed-wise, the app performs superbly well. Scans have absolutely no negative impact on performance and simply navigating the UI is a snappy experience too, but its speed comes with the cost of a comparatively limited feature set.

Everything you would expect to find in a standard antivirus solution can be found here, but don't expect any of the bells and whistles that some of the other choices out there have. Still, for those looking for a good, solid option, this is one to consider.

#10 — Intego Mac Internet Security X9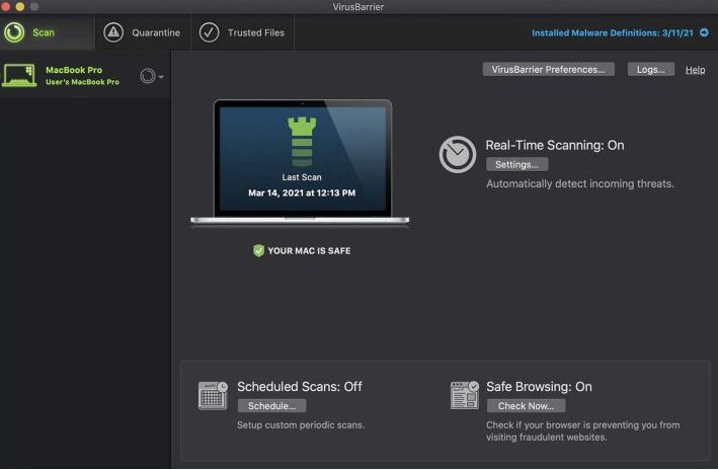 Best price: $39.99 ($49.99 after the first year)
Number of devices: 1

It might not be a household name, but Intego has been around since 1997, and its antivirus solution, Mac Internet Security X9, is one that is certainly worth your consideration.

Included in Internet Security X9 is VirusBarrier X9, which protects your Mac against malware, and NetworkBarrier X9, which shields it against unauthorized network access. Both of these included apps work very well and the overall user experience of Intego's security suite is stellar. It is a little bit on the pricey side and it doesn't offer the name brand recognition of some of the other options, so it won't be for everyone.

#11 — McAfee Total Protection for Mac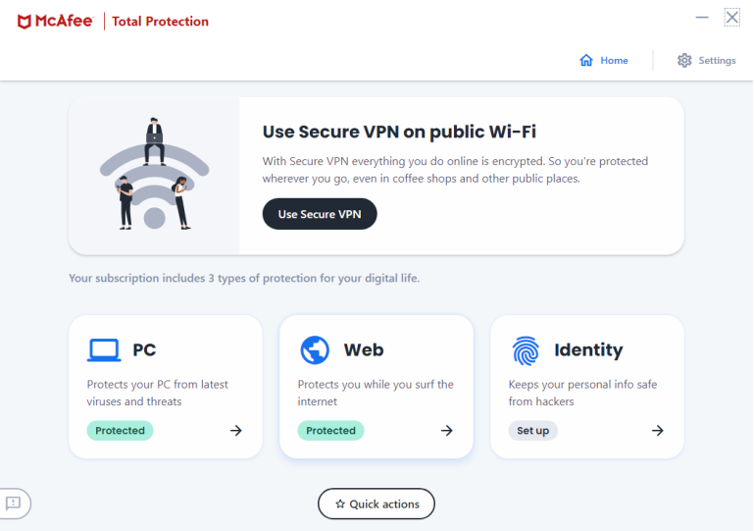 Best price: $34.99 (for the first year, the renewal price will vary)
Number of devices: 1

Some of you will most likely be surprised to find this one quite so far down our list, but it's not because McAfee's antivirus app isn't great, it's just the fact that the ones above it, for our money, just slightly outperform it.

McAfee Total Protection for Mac includes antivirus, safe browsing features, and a VPN, but what we like most is its flexible pricing. For those of you looking to protect multiple devices, McAfee offers some of the most flexible pricing options out of all the products on this list. You can choose whether you want to protect 1, 5, 10, or unlimited devices. The amount that you pay for the app will obviously change based on which package you select, but having so many options is great. We've only included the current best price of the 1-device license, but you can check the McAfee website for more pricing information.

#12 — Sophos Home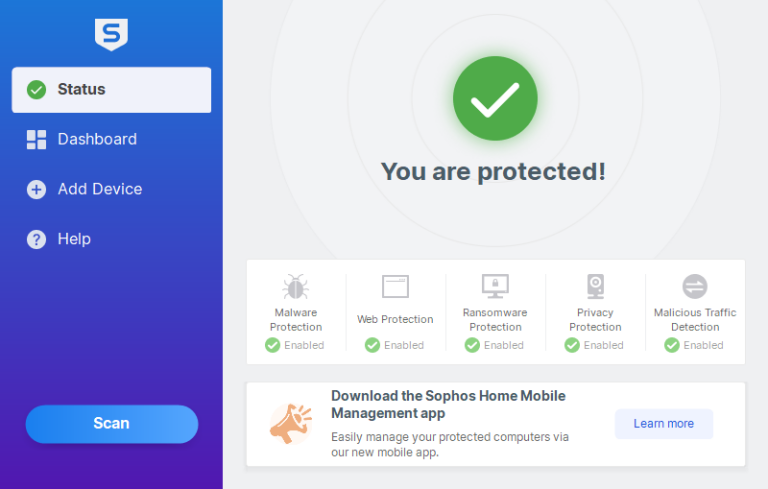 Best price: $44.99 (for the first year, the renewal price will vary)
Number of devices: 10

It's relatively barebones, but Sophos Home will get the job done for most people. It doesn't have the fancy features of some of the other options like a VPN or password manager, for example, but many people don't need those.

In general, Sophos Home performs very well, too. There is occasionally some somewhat noticeable slowdown during scanning, but it's nothing overly bothersome.

We love the UI, though. It's sleek and stylish, and let's face it, this matters to a lot of Mac users. So, if an ugly, clunky UI is a deal-breaker for you, consider this option from Sophos.

#13 — CleanMyMac X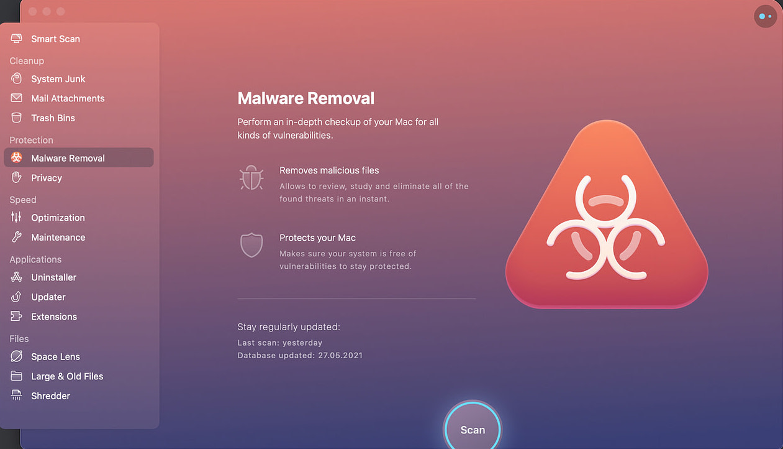 Best price: $34.95 per year
Number of devices: 1

It's the first app on this list that is not a dedicated antivirus app, but CleanMyMac X — by trade a disk cleaning app — offers some pretty decent malware removal features, at least on paper anyway. In side-by-side testing, however, it generally falls short of the dedicated apps.

If you're primarily after a disk cleaning app and your budget won't stretch far enough for an antivirus app too, you could do a lot worse than CleanMyMac X, but most people will want to look elsewhere.

#14 — Combo Cleaner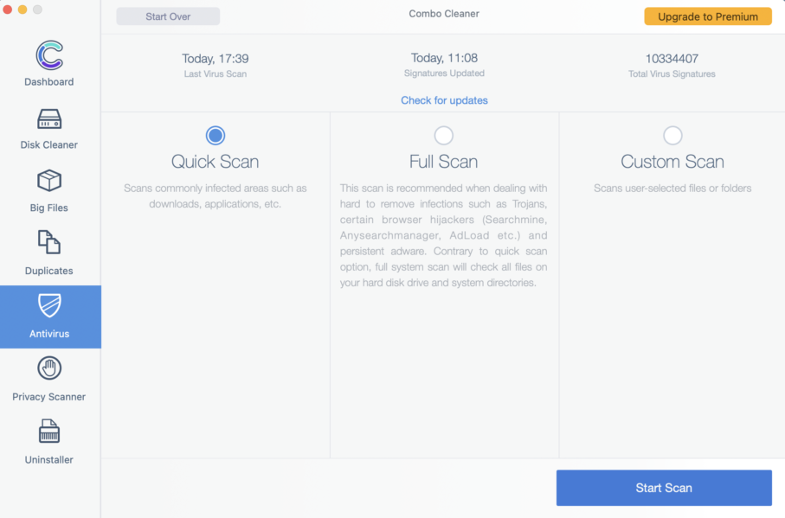 Best price: $28.77 per 6 months
Number of devices: 1

Combo Cleaner falls short in the same way CleanMyMac X does. Although the antivirus aspect is comparatively more of the focus of this product, it's still not the ideal option for someone looking for a full-featured antivirus solution. Due to the significant price difference, it is difficult to recommend it over CleanMyMac X, though.

#15 — ESET Internet Security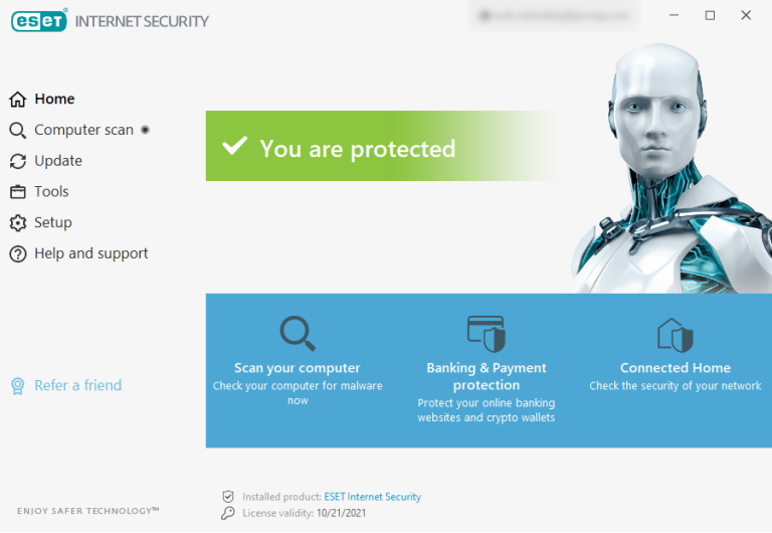 Best price: $49.99 (for the first year, the renewal price will vary)
Number of devices: 1

Rounding out our top 15 is ESET Internet Security. While it's a fully-featured option — complete with well-performing antivirus, a home network security scanner, and parental controls — ESET Internet Security has a few annoying quirks that hold it back from achieving greatness.

Chief among these quirks are the fairly intrusive firewall pop-up alerts. The best firewalls operate in the background, quietly protecting you while you surf the web, but ESET Internet Security can oftentimes feel like it's showing you unnecessary firewall alerts. If this doesn't put you off and you can live with the high price, this is one to think about.

We hope we've helped you out

There are so many antivirus options out there, it can at times feel like it's impossible to make the right decision, but in actual fact, it's the opposite that's true. There are so many good options out there, it's difficult to make a bad decision! Still, we hope that our carefully curated list has outlined some of the key differences between many of the top antivirus apps and made your decision a little bit easier.

On the fence about whether or not to pay for antivirus? We've covered lots of great paid and free options in this post, but if you're not sure, you'll want to check out this article.