Best Alternatives to The Great Suspender for Managing Chrome Tabs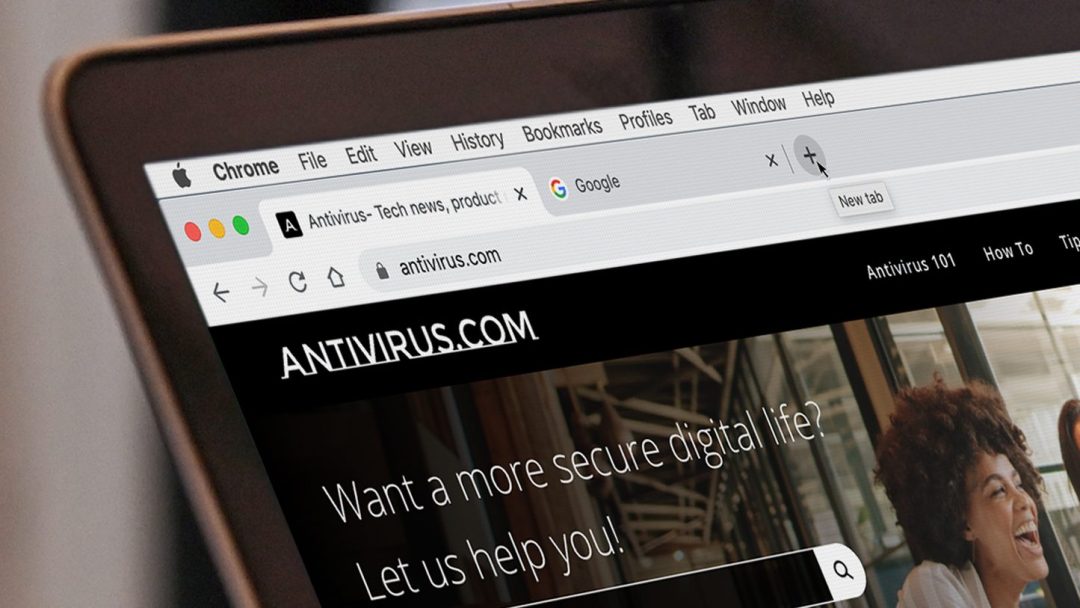 When browsing the internet, most of us will have so many chrome tabs open that it borders on the insane. We all know the story – you go from site to site, opening dozens of pages in new tabs as you go. Before you know it, your browser's completely overrun, and your computer is running at a snail's pace!

Chrome, in particular, is a known resource hog, so having lots of tabs open at once is a sure-fire way to lower your computer's performance. This is why many people use tab managers — they suspend the tabs you haven't viewed in a while, saving your computer's resources. Unfortunately, by far the most popular tab manager for Chrome, The Great Suspender, was earlier this year caught up in a malware scandal and removed from the Chrome Web Store. Obviously, the people need alternatives, so we're here to save the day!

The Great Suspender alternatives

Although The Great Suspender was recently re-added to the Chrome Web Store, trust in the extension is not exactly high — most people just don't want to take the risk. To help you out, we've put together a list of 3 of the best alternatives so you can continue browsing the web worry-free!

Cleaner One

You can have confidence that Cleaner One doesn't contain any malware because it was developed by Trend Micro – one of the global leaders in antivirus and cybersecurity. The extension has a simple and intuitive user interface, and lots of features to optimize your browsing experience.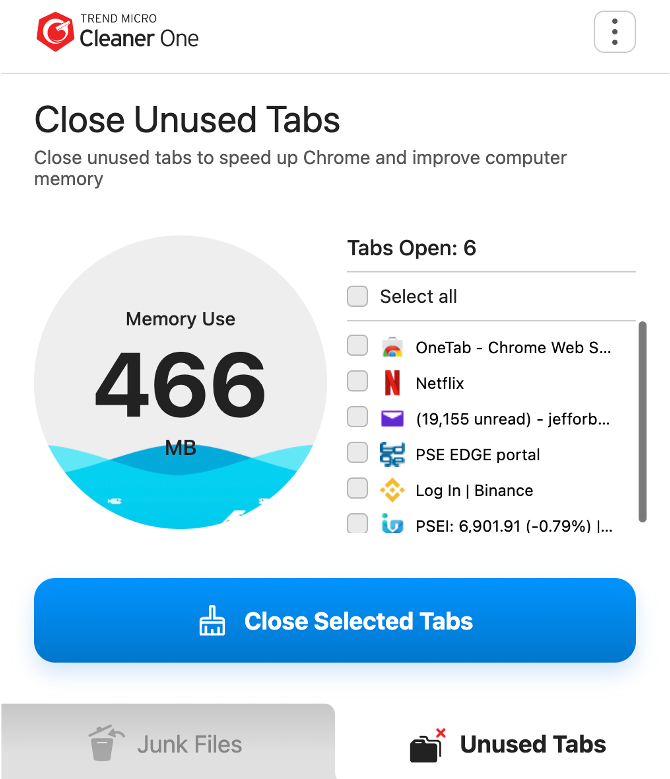 The tab manager shows you all open tabs, allowing you to conveniently close one or all of them as you wish. It shows you exactly how much memory is being used by Chrome, which is very useful for keeping an eye on how much of your computer's resources it's using. It also identifies tabs that haven't been viewed in while and gives you a one-click option to close them, freeing up resources and speeding up Chrome.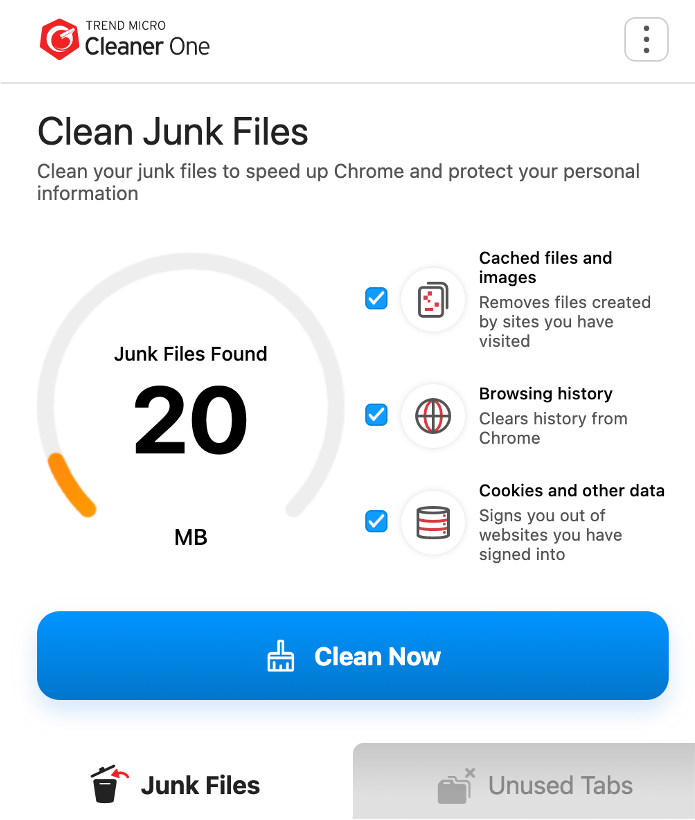 Cleaner One features a junk file cleaner allowing you to quickly remove unnecessary cached files and images left over from the sites you visit. The extension also has added privacy protection that routinely clears your browsing history and removes cookies, hiding your digital footprint and preventing the tracking and sharing of your personal information.

OneTab

Among all the tab managers, OneTab is unique. When you find yourself with too many tabs open at once, it can convert all of them into a list, saving up to 95% of memory usage in the process, and potentially reducing CPU load, too.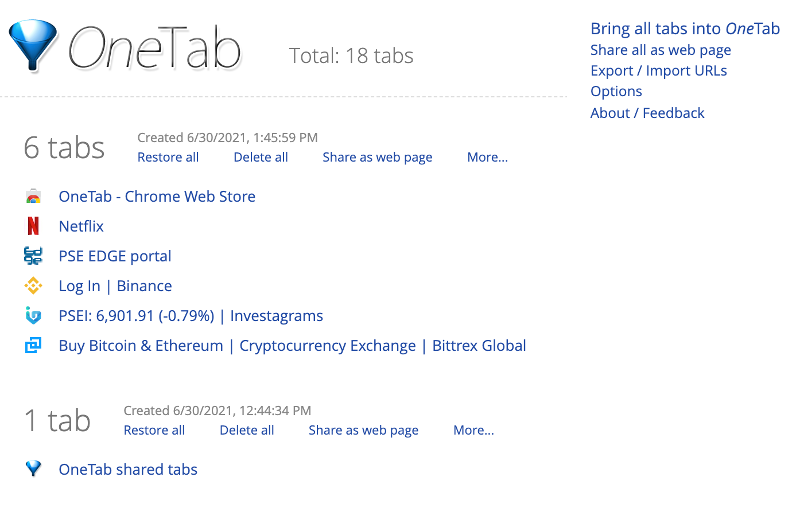 OneTab guarantees that no information about which tabs you've had open is transmitted or disclosed to any third-parties, assuring your privacy. It also gives you the option of importing and exporting tabs, which can come in very handy from time to time.

New Tab Suspender

New Tab Suspender is a very lightweight tab manager that automatically suspends inactive tabs in Chrome. You can set a time limit for inactive tabs to be suspended. This can save up to 80% of memory usage and greatly improve your browsing experience. This reduces the load on your device, potentially maximizing battery life, too.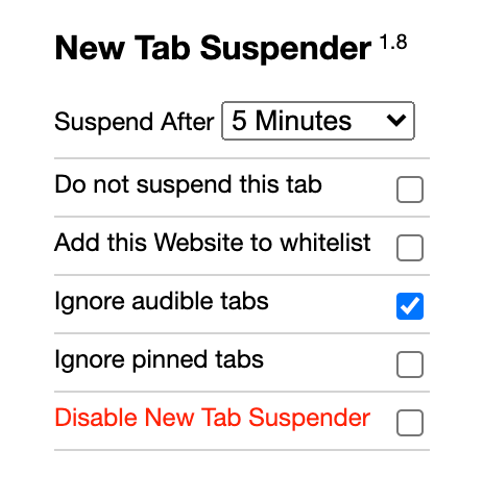 The extension gives you the option to choose which tabs to not suspend by adding websites to a whitelist. Ultimately, New Tab Suspender aims to reduce overall memory usage in Chrome to maintain stability.

Unfortunate, but not the end of the world

For people who open a lot of tabs while browsing the internet, tab managers are an indispensable tool, especially for those who don't have super-powerful computers. For the people who had grown accustomed to using The Great Suspender, the malware controversy surrounding it and its subsequent removal from the Chrome Web Store was hugely inconveniencing. However, even though it was by far the most popular tab manager, we're confident that if you give any of the ones mentioned in this article a try, you're sure to find an alternative that takes your fancy!