Axie Infinity — The Game Taking the Cryptocurrency World by Storm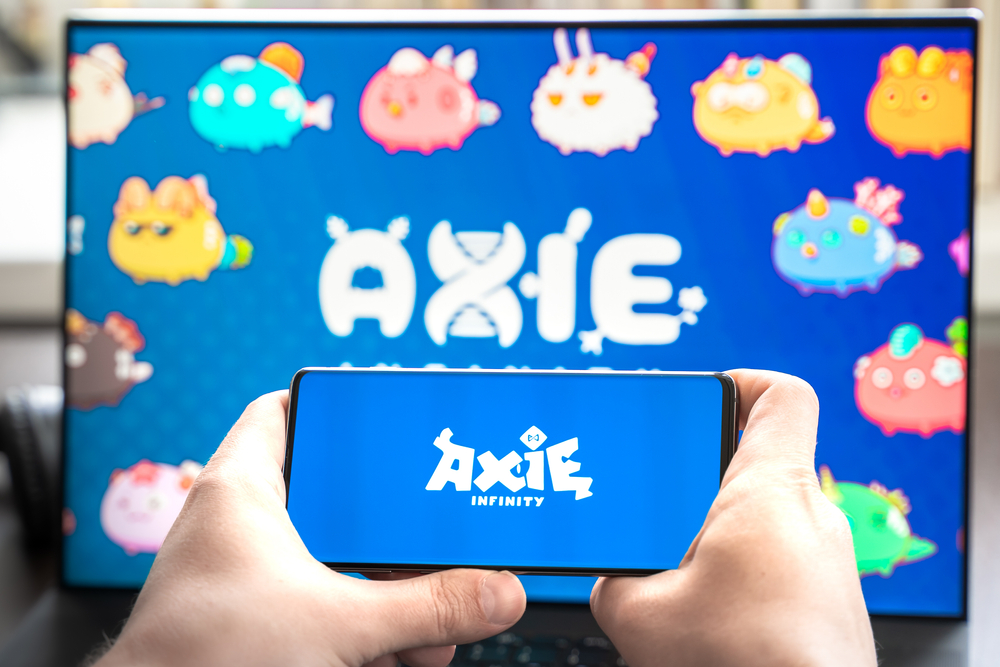 What is Axie Infinity?

Axie Infinity is the latest craze in the cryptocurrency world. It is where cryptocurrency meets gaming. This Pokemon-inspired game lets you collect and breed pets called axies. You can create a team of your own and battle it out against AI-controlled opponents in Adventure mode or you can battle other real players in the Arena. The game can be played on PC, Android phones, and iPhones.

About Axie Infinity

Axie Infinity was developed by Vietnamese studio Sky Mavis in early 2018 and rose to popularity during the Covid pandemic. The game was built as a fun way to introduce blockchain technology to the world. It popularized a new model of gaming called "play-to-earn". Although play-to-earn games like CryptoKitties had been around for a few years, Axie Infinity's earning potential and simple gameplay mechanics are what made it rise above other play-to-earn games in popularity. Axie Infinity is an NFT (non-fungible token) game and it utilizes blockchain technology for the players to earn money.

The underlying technology

The technology that all NFT games are using is called blockchain, which is like a digital ledger that everyone can view online. Most people realized blockchain's real-world application when Bitcoin (BTC) was created in early 2009. Numerous cryptocurrencies have launched since, with Ethereum (ETH) currently second in terms of market capitalization, just behind Bitcoin.

NFTs utilize Ethereum as their cryptocurrency. Unlike money or bitcoin that are fungible and will hold their value after they are exchanged, non-fungible tokens are assets that are unique and cannot be replaced or substituted. Because blockchain technology is so secure, NFTs are considered to be the ultimate proof of ownership.

A simple example of an NFT asset is a painting. Think of the Mona Lisa, one of the most famous works of art in the world. You can create a replica of the painting, but there will only ever be one Mona Lisa in the world.

Axie Infinity as an NFT Game

The Axie Infinity Shards, or AXS, is the Ethereum token being used for Axie Infinity. It is an ERC-20 governance token for the Axie universe. In Axie Infinity, the axies are the NFTs. Each axie has its own tag which makes them unique from other axies.

Players can breed axies using AXS and Smooth Love Potions or SLPs, producing new and unique axies. To avoid hyperinflation of axies, there is a maximum amount of times an axie can breed. Players then earn SLP to be converted into ETH, which then can be converted into real-world money.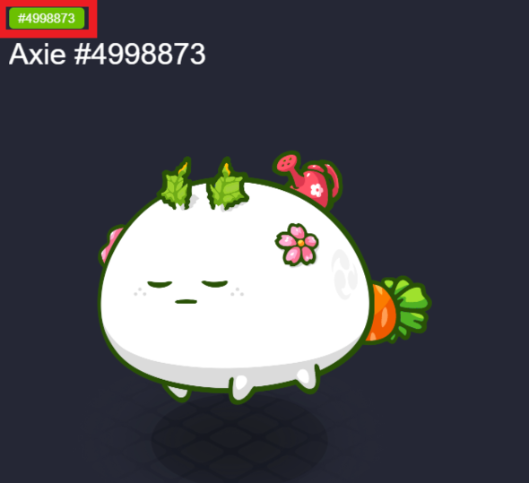 How to play and earn money in Axie infinity

To play Axie Infinity, you need to set up a couple of accounts. Axie infinity utilizes blockchain and cryptocurrency technologies for its trading and marketplace.
First, you need to get a digital wallet. A valid ID is required to verify your account. You will need to install it on your browser or your phone.
Load it up with some Ethereum (ETH) using any cryptocurrency exchange platform.
Download Ronin Wallet. This is a wallet created by Sky Mavis which is an Ethereum-linked sidechain that is made specifically for Axie Infinity.
Deposit ETH to Ronin using Ronin Bridge and acquire at least 3 axies from the Axie Market.
Download Axie Infinity from the official website.
There are two ways a player can earn money in Axie Infinity. They can either breed and sell their axies on the marketplace or sell a pre-made team, or convert SLP to ETH, which is the most common method.

There are three ways to earn SLP in the game.

1. Completing Daily Quests
Completing daily quests gives you 25 SLP and they reset daily.
2. Battling monsters in Adventure mode (PvE)
Adventure is a single-player mode for players to battle monsters. Players are rewarded with SLP based on the Adventure level they defeat. With Adventure mode, players can earn a maximum of 50 SLP per day.
3. Battling other players in the Arena (PvP)
This mode lets you battle against other players and their axies. Arena mode will be the best source of SLP for players. Playing in the Arena will cost energy and the SLP earned will depend on your matchmaking rating (MMR). A player's MMR will increase or decrease if they win or lose their battles in the Arena.

Threats for NFT Games
1. Scam and phishing websites
With NFT games being so popular nowadays, cybercriminals are using the popularity as an opportunity to create fake websites and tools to steal people's online account information, banking details, and other personal data. These websites usually look exactly like legitimate websites. Users can use the free service Trend Micro Site Safety Center to check if a website displays malicious activity. It is also highly advisable to properly check and research websites before performing any transactions on them.

2. Cryptocurrency is volatile and risky
With the rise of NFT games and reports of how users easily earned money just by playing a game, it's easy for other people to just want to jump in and invest their hard-earned money hoping to also earn themselves. But NFTs are still just a facet of cryptocurrency. The prices of NFTs regularly change significantly within hours. Anyone who plans to get into NFT games needs to consider it as an investment, meaning it requires that you invest some time into it for you to actually make money.
If you found this article useful and/or interesting, please SHARE it to help protect your family and friends!