Phishing Alert: Watch Out for Fake Chase Bank Emails and Text Messages!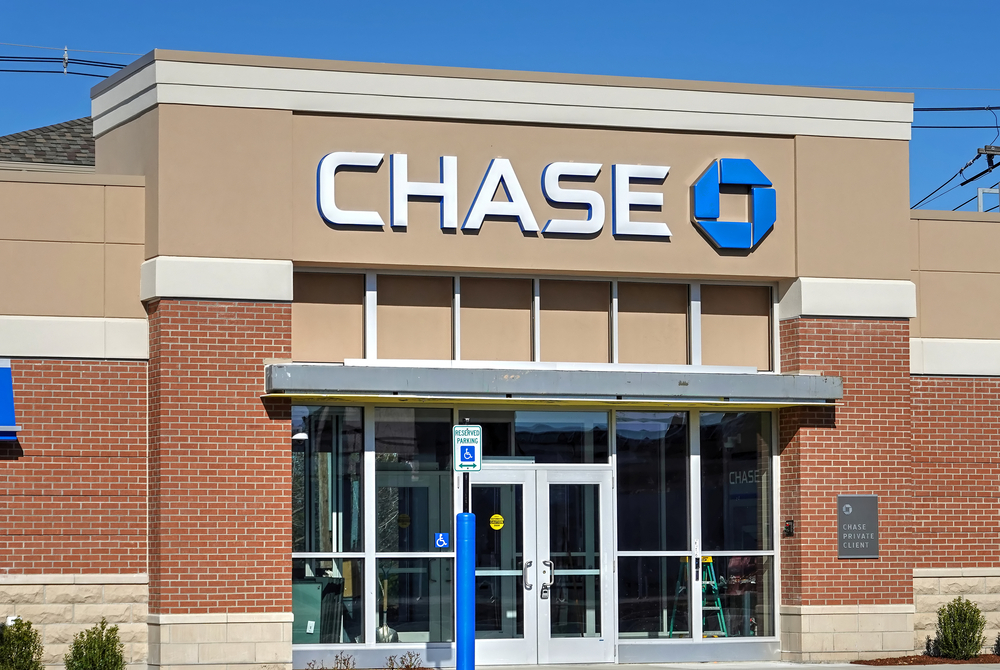 Chase Bank has been one of the most reoccurring phishing scams. Beware!

How Chase Phishing Scams Work

Impersonating Chase, scammers create fake SMS and emails with phishing links, trying to lure you into clicking on those links. Their tactics might vary, for example, they send you fake security alerts, falsely claim that there are some issues with your account, or that your card is locked. Yet their goal is the same: to steal your personal information and thus take control of your Chase bank account.

The phishing links will take you to a fake Chase Bank log-in page. Scammers can record all credentials you submit here: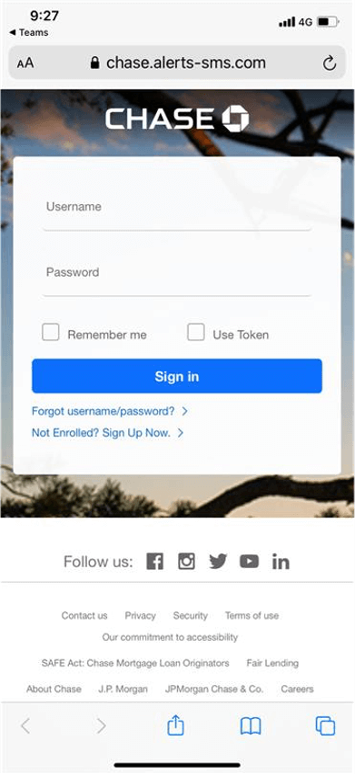 Common Chase Phishing Scams

Here are some examples of Chase Bank phishing attacks. Have you come across any of them?
1. "You only have 12 hours to authenticate your phone number"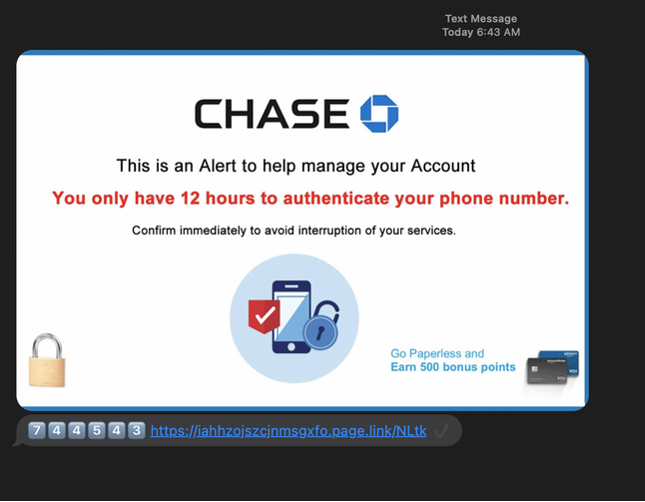 2. "New Login"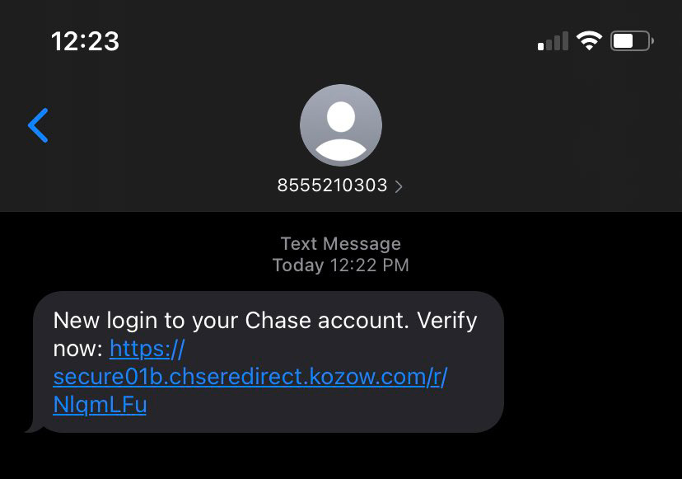 3. "Card Locked"
FRML ChaseBank-Mobile-APP-ID-n07jn SUBJ:Contact:8125652928
#Now
NSG-ID:3386 CardLocked!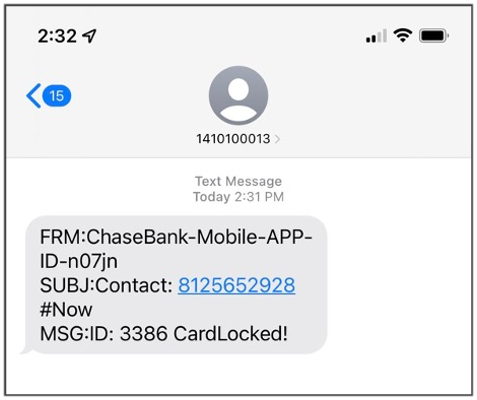 4. "Reactivate your account"
Chase Bank: Unfortunately we had to deactive online access to your account. click on this secure link to re-activate:


5. "Card Fraud Prevention"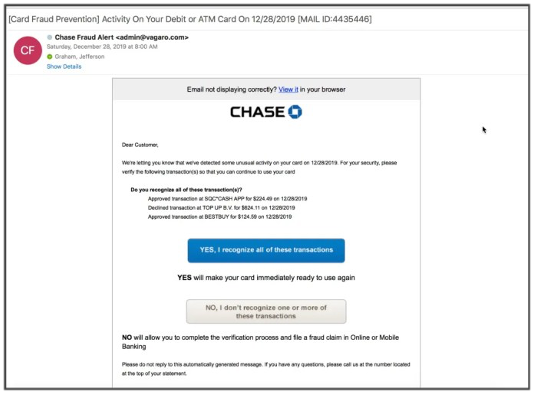 Safety Tips
Double-check the sender's mobile number/email address.
Reach out to Chase's cutomer service for help if you are not sure if a text message or email from them is legitimate.
Don't click on links or attachments. Use free tools to check if links are safe first. Check if links are safe before you click. Go to Scamadviser's homepage and enter the web address/link you want to check:

Or use Trend Micro Check to spot the scams with ease:

1. Send links or screenshots of suspicious content directly to Trend Micro Check on WhatsApp or Messenger for immediate scam detection: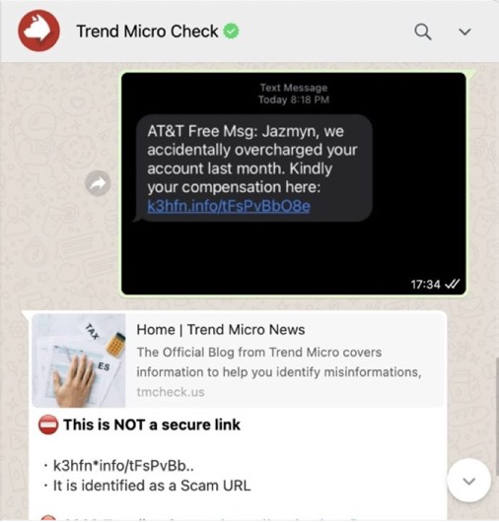 2. Trend Micro Check also provides free bulletproof on-the-go protection against scams as a browser extension — detecting and blocking dangerous websites automatically (available on GoogleChrome, Microsoft Edge, and Safari):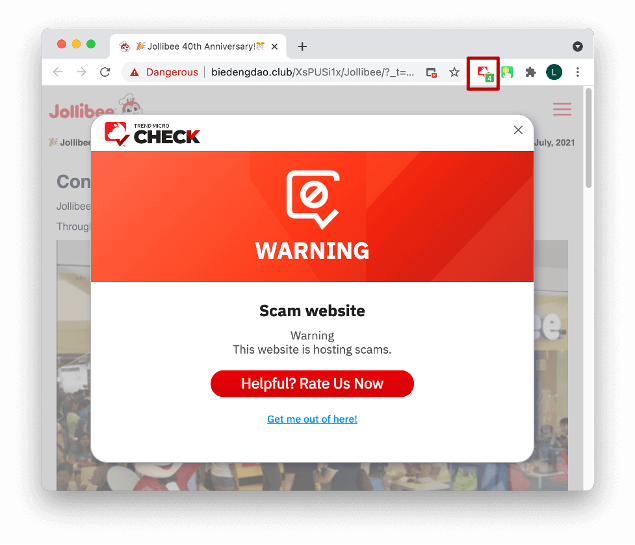 If you've found this article helpful, please do SHARE to protect your family and friends!