How to Avoid Top Fake Halloween Shopping Websites and Scams?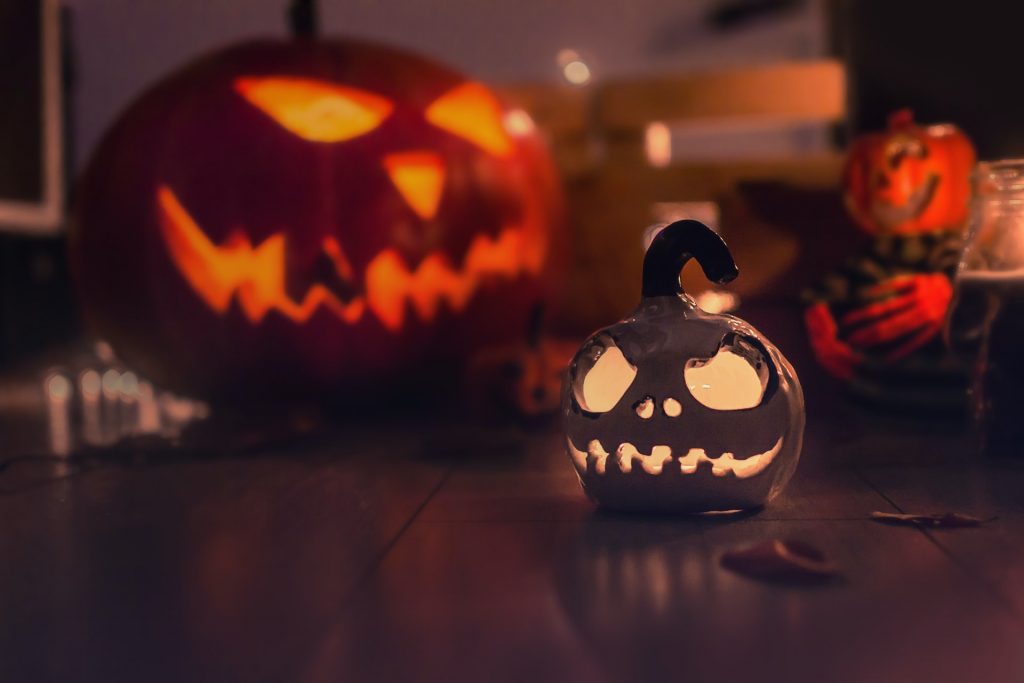 Have you started shopping for Halloween costumes? Beware of these Halloween online shopping scams!

How to Spot Suspicious Online Shops
1. Sale! 50% off!
Too-good-to-be-true deals probably are.

2. Clock counting down
There is always a clock counting down somewhere on these websites to rush you to make purchases.

3. "Someone in Somewhere purchased"
By showing you pop-up purchase records, scammers prompt you to add the product to your shopping cart right away.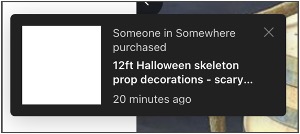 4. "PayPal only"
What kinds of payment method do you think is the safest? Many scam websites only accept unusual payment methods like electronic transfer, cryptocurrency, or prepaid card/gift card. There will be no guarantee when it comes to refund or disputes!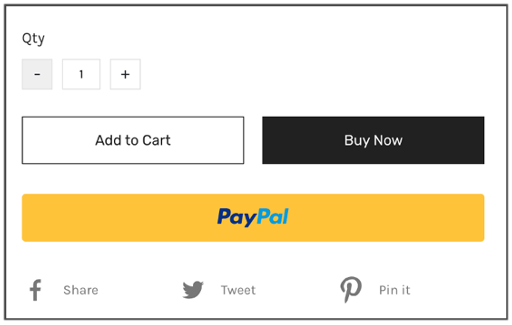 Recent Hot Halloween Scam Websites
Here's a list of the top 10 fake Halloween shopping websites. Have you see any of them?
#1- magiclinen[.]store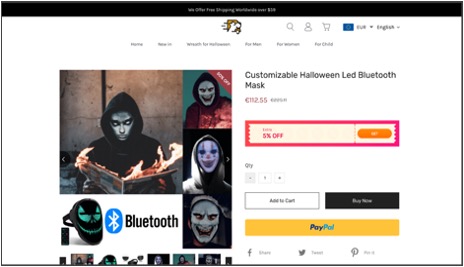 #2- bubblebiu[.]com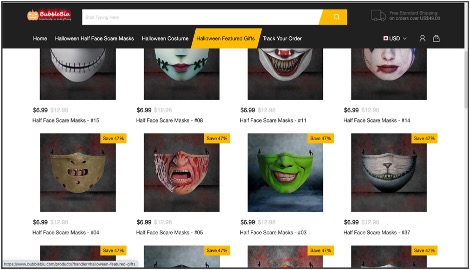 #3– halloweenvine[.]com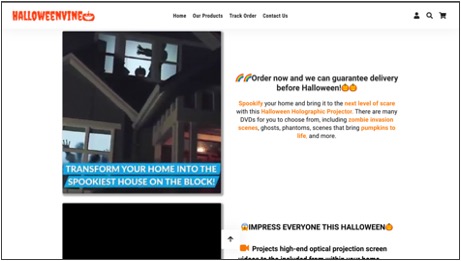 #4- greeklifeprint[.]com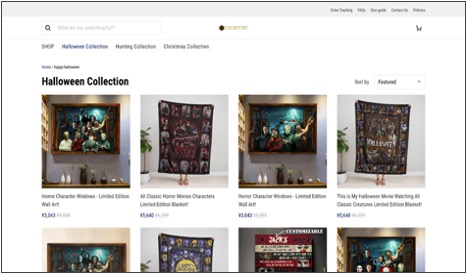 #5- pumpkinlifes[.]com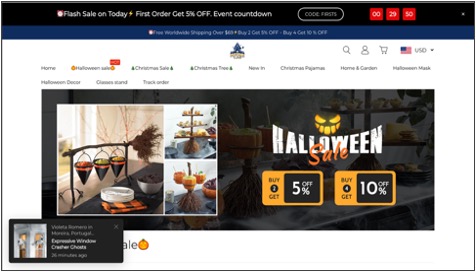 #6- cocogadget[.]com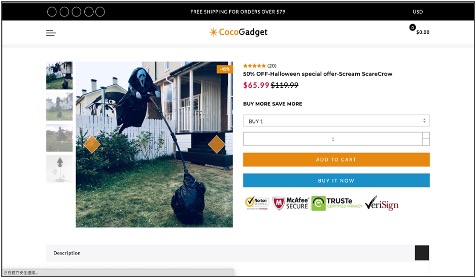 #7- ryochic[.]com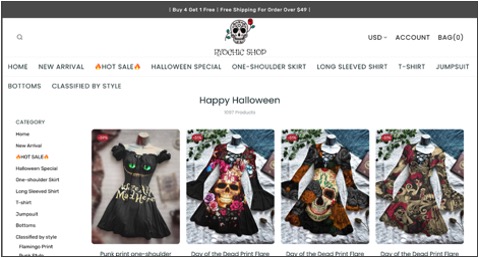 #8- noraclark[.]com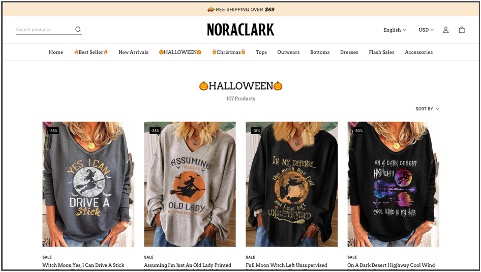 #9- russiuxell[.]com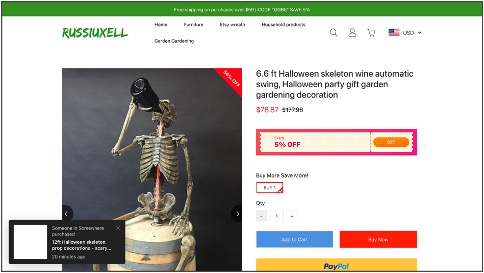 #10- norassj[.]com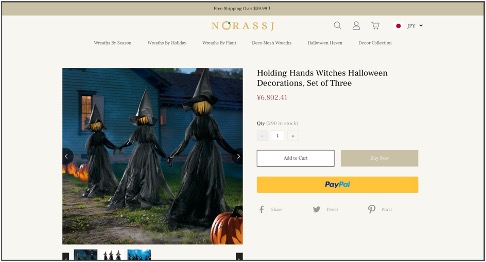 Safety Tips
Make purchases on well-known, legitimate online stores.
Research for reviews and comments about the website.
Check if links are safe before you shop. Go to the ScamAdviser homepage and enter the web address/link you want to check:

Alternatively, try using Trend Micro Check to spot the scams with ease:
1. Send links or screenshots of suspicious content directly to Trend Micro Check on WhatsApp or Messenger for immediate scam detection.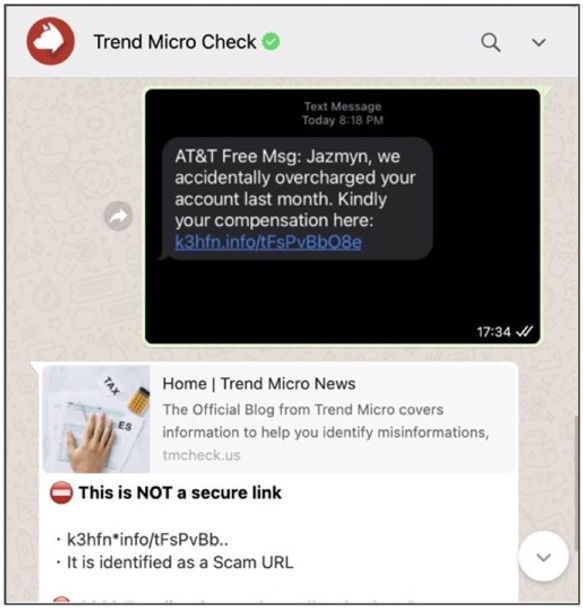 2. Trend Micro Check also provides free bulletproof on-the-go protection against scams as a browser extension — detecting and blocking dangerous websites automatically (available on Google Chrome, Microsoft Edge, and Safari).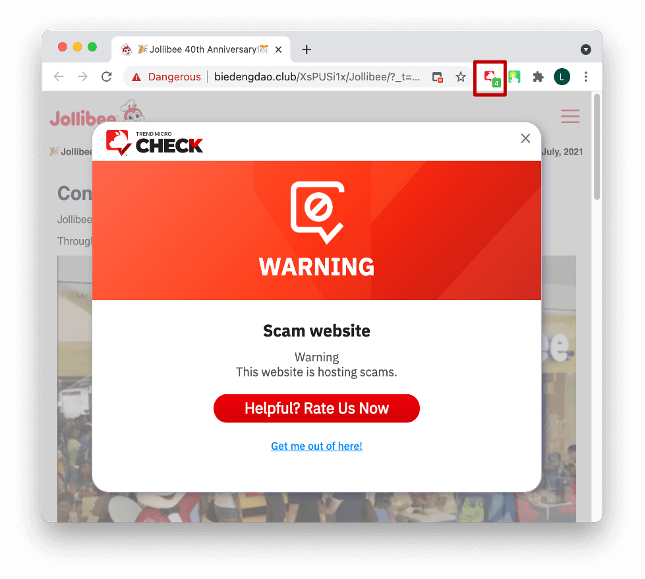 If you've found this article useful and/or interesting, please do SHARE and help protect your family and friends!