Unemployment Insurance Scams: Watch Out for These 5 Phishing Text Messages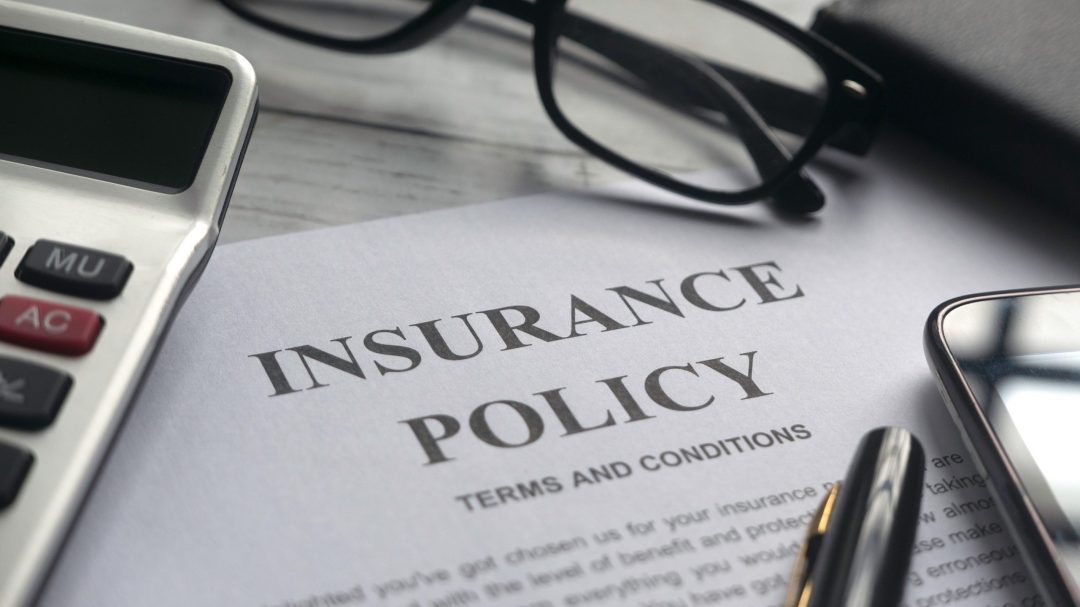 Are you worried about unemployment insurance and want to make sure that you can make your claim? A lot of unemployment insurance scams have been spotted recently. Be careful!
If you've unfortunately become unemployed due to the pandemic, you must be looking forward to receiving your unemployment insurance. However, scammers know that a lot of people are desperate for financial relief, and they're looking to exploit you – with phishing text messages.
They've been impersonating government agencies and sending bogus text messages about unemployment insurance, falsely claiming people can claim unemployment benefits or telling people to use their fake service to check their eligibility. Over the past few weeks, we've observed several different examples, so continue reading to see how to avoid them!
Unemployment scams
1. Illinois
In this case, scammers prompt you to click on the link to "complete verification for your unemployment insurance claim":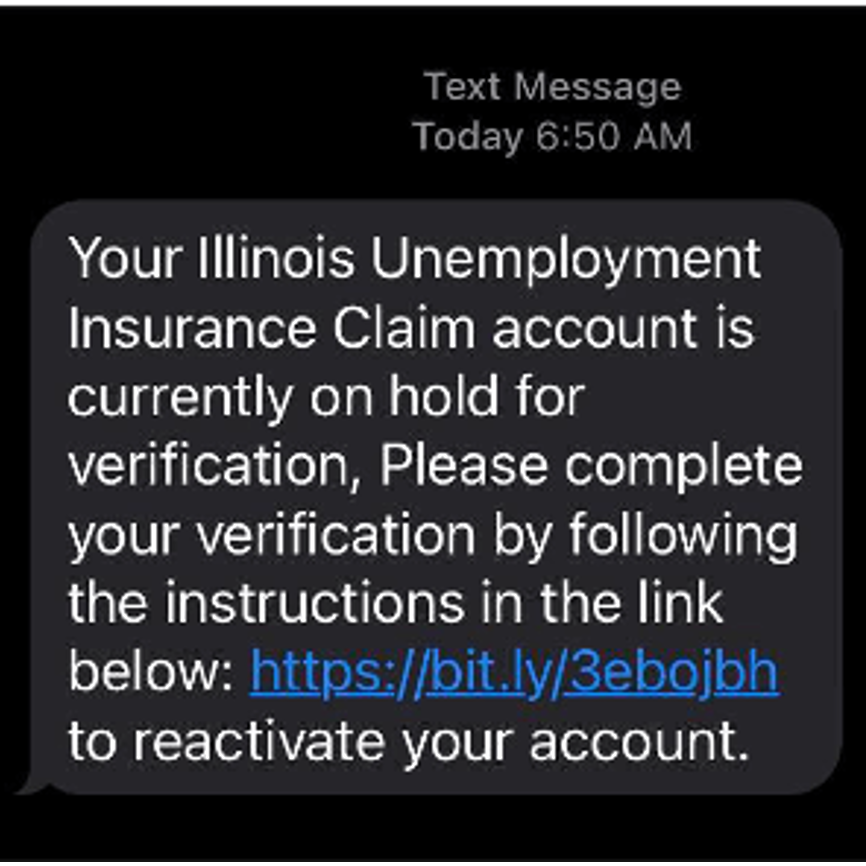 Content
Your Illinois Unemployment Insurance Claim account is currently on hold for verification, Please complete your verification by following the instructions in the link below: https://bit.ly/3eboibh to reactivate your account.
2. Idaho
Scammers try to trick you into thinking that there are issues with your "unemployment insurance claim account" and ask you to reset your password via the phishing link:
your Idaho unemployment insurance claim account is deactivated due to too many failed login attempts, please begun the account reactivation process by following the instruction in the link below and create a new password: <URL>
It is also worth noticing that the domain of this fake Idaho government website goes to a fake Citizens Bank page, designed to steal people's personal information. Always be smart when choosing which sites you enter your credentials on. Please do not fall for these phishing scams!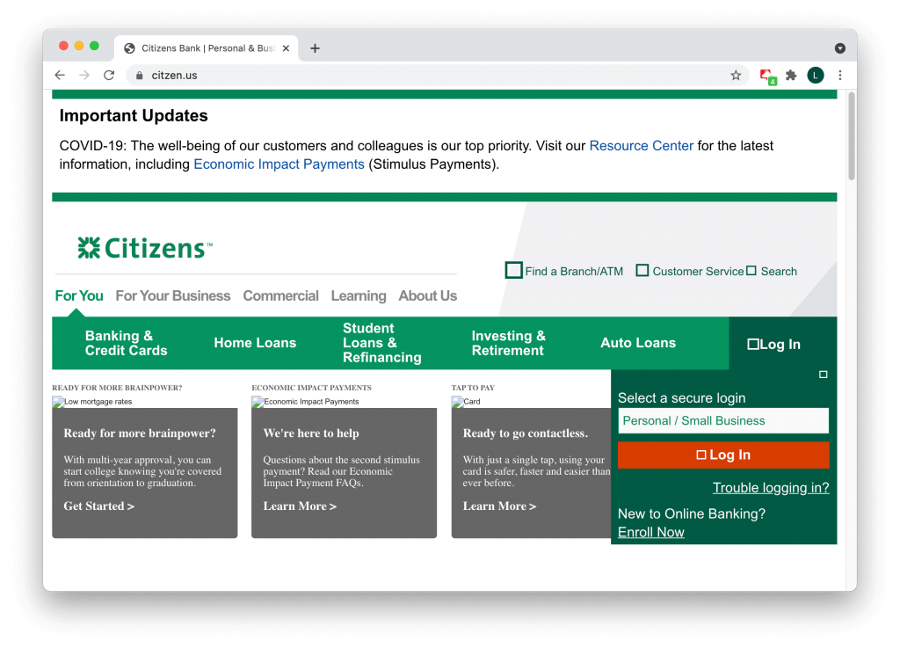 3. Minnesota
"Your Minnesota State unemployment insurance due for update!"
your minnesota state unemployment insurance (mui is due for update, sign in to your secureaccess minnesota (mui) account to update. according to provision 17.9 of terms and conditions, failure to update will result in a permanent account closure. <URL> (mui – terms of service ®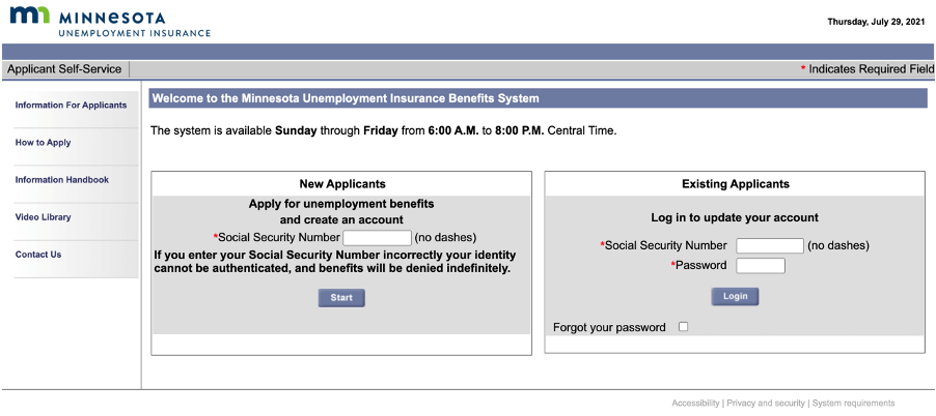 4. Wisconsin
Scammers will claim that you have to update the status of your unemployment insurance using the phishing link:
wisconsin unemployment insurance (ui)—- we are making some exciting changes to improve your ui benefit security features. you are required to verify your ui benefit profile information with us to activate these features. your ui benefit will be deactivated within 48hours if no response is received visit: <URL>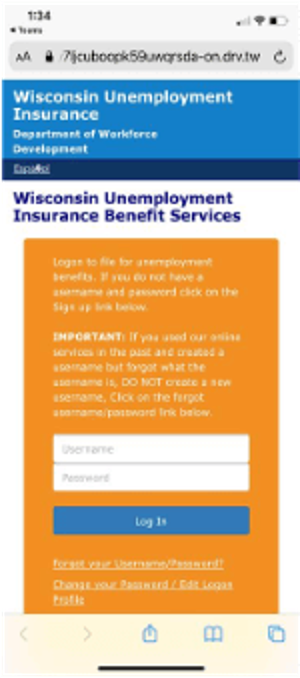 5. Maryland
In this fake message, you are asked to "complete verification" for your unemployment insurance claim (again):
your maryland unemployment insurance claim account is currently on hold for verification, please complete your verification by following the instructions in the link below <URL> to reactivate your account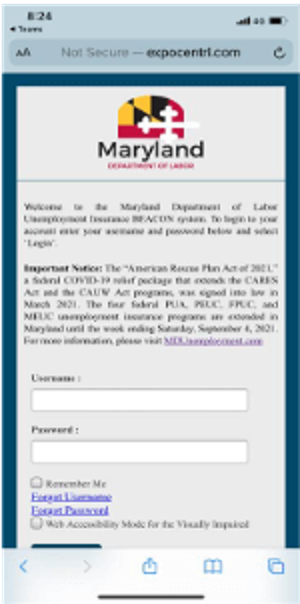 What will happen
If you fall for any of these insurance scams and click on the phishing links, they will take you to either a fake government website or online form. There you will be asked to fill in your personal information like login credentials, driver's license numbers, or other sensitive information. For example, one phishing link leads to a fake Idaho Department of Labor website: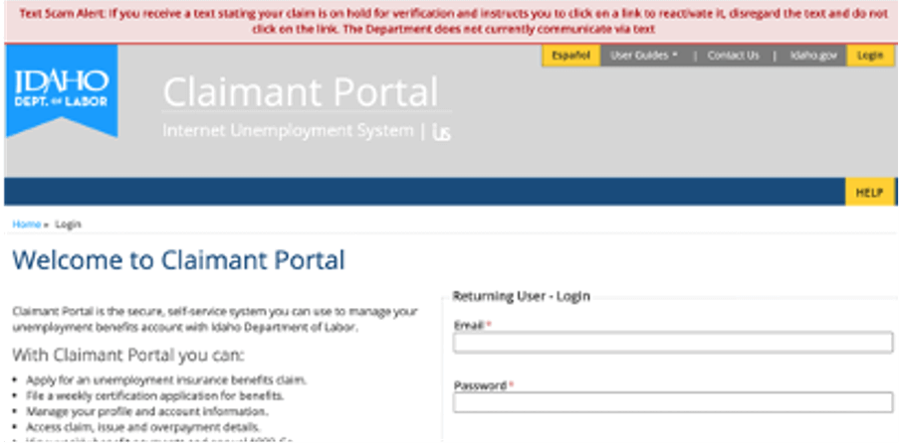 4 steps to protect yourself
Double-check the sender's mobile number/email address.
Reach out to the US government's official website for the most up-to-date, accurate information about unemployment insurance claims/benefits.
NEVER click links or attachments from unknown sources.
Install Trend Micro Check for free for bulletproof on-the-go protection against scams. It detects and blocks dangerous websites automatically: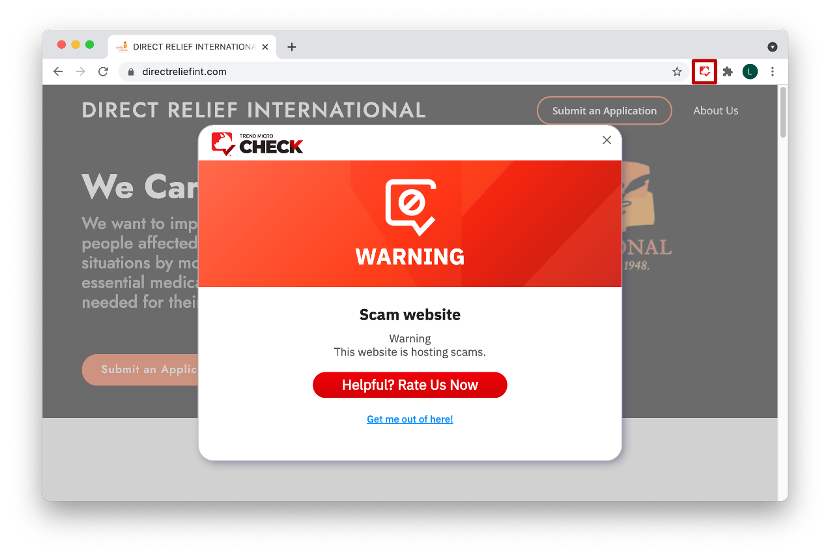 If you found this article helpful, please share and spread the word!