Credit Card Security: 8 Tips to Avoid Identity Theft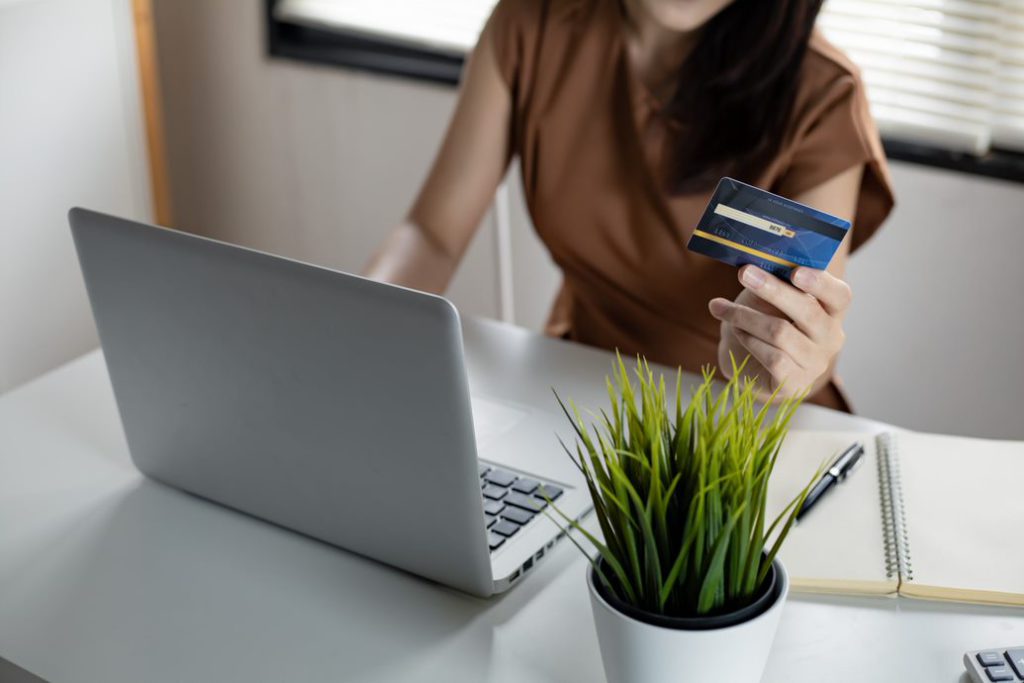 Out of the 4.8 million identity theft reported to the Federal Trade Commission (FTC) in 2020, about 30 percent involves new credit card accounts fraud. Cybercriminals commit credit card fraud by way of purchasing goods or obtaining cash advances using a credit card, or by means of opening new credit card accounts using the victims' identities without their knowledge.
Dealing with credit card fraud may cost the person, who's credit is misappropriated, to lose money or end up with unpaid debt in their name. Although disputes to reverse fraudulent and unauthorized charges can be filed, the process will put the victim through a spin cycle and may cause their credit score to suffer temporarily, which will hamper them to obtain new credit for a period of time.
How to avoid identify theft?
When you use credit cards for online transactions, it is important to be vigilant and exercise good online security habits to avoid identify theft. In this article, we will share 8 practical measures for you to follow:
Use your credit cards on website you trust
Do not use your credit cards on obscure websites when shopping online. Look for the lock symbol, and make sure the associated URL begins with "https". This helps confirm the merchant's website is using a security certificate to encrypt the connection and payment transactions.
Avoid clicking links to a website on unsolicited emails or SMS to protect your device and information from possible phishing attack. Instead, use a web browser and directly type the website address to navigate to the merchant's online store.
Shop online with personal device and secure connection
Do not use shared devices and public Wi-Fi when shopping online. It is highly recommended to use your personal laptop or mobile device, connected to a secure network, when you shop online. Connecting to public Wi-Fi poses a greater risk of identity theft and hackers intercepting your personal information, such as your credit card details.
If you are often on the go, you might also consider using a Virtual Private Network, or VPN for added security when connecting to public Wi-Fi
Protect Your Devices from Cyber Threats
Banking trojans are proliferating on the Internet to steal user login credentials and credit card details. One example is the Cerberus malware family.
Make sure that your computer, tablet, and mobile devices are protected from these types of threats by installing the most current version of Antivirus software from reputable vendor. Additionally, it is necessary to keep its detection signatures up-to-date to ensure optimal protection.
Enable Two-Factor Authentication


Most banks and credit card providers are already strict in implementing a second factor authentication like One-Time-Pin (OTP), which is sent over SMS or email if you pay transactions online. Make sure this option is already enabled for your account. If someone stole your credit card credentials and use them for online shopping, the transaction will not proceed because it requires additional layer of approval, which the perpetrator does not have.

Setup transaction alerts


Your bank may have an option to setup alerts thru SMS or email for online purchases that exceed a designated amount per transaction or set limits. You can also opt to enable alerts for any transactions to help you identify unauthorized charges, so you can notify the bank immediately.

Check your card billing statement


Keep a record or screenshots of your online transactions so you can use them to compare records on your billing statement. Should you find any discrepancies or unrecognized charges, call your bank immediately. Banks take disputes seriously and will help investigate the matter for you.

Always keep records of your card detail
Do not lose your credit card! Always put it back to your wallet when you finish using it. Additionally, it is best to keep a record of your credit card number, including their expiration dates in a secure place in case of loss. You can use apps that are designed to keep your personal information and monitors leaks of your personal data, such as Trend Micro ID Security. This app can monitor your personal data and alert you if your identity is being sold or maliciously distributed by cybercriminals on the dark web.
Records of your credit card details will come handy when you need to report any lost card to your bank so they can quickly block and prevent any transactions made on your behalf. Remember, unauthorized usage of your card will still be charged to your account.
Lastly, never share your credit card information
Credit card companies offer protection services and will notify you if fraud is suspected on your account. If you receive a call from your bank, hang up and call the number on the back of your credit card to be sure you are really speaking with your bank representative. Make sure you are the one initiating the call, because scammers may call you and impersonate your bank representative to steal personal information.
Please be aware that your bank will never request your credit card details for any reason. Sharing such information will lead fraudsters to use your account for their personal gain. As a cardholder, you are liable for charges made on the card until you report on the fraudulent activities.
Credit card fraud takes place every day and can be done across different platforms, including the Internet. Be a step ahead of scammers and cybercriminals by treating your credit card like cash and secure them using these simple tips to keep your identity safe.